Gold: Fed Powell Testifies drags down Gold
XAUUSD Gold price is moving at an Ascending channel and price is consolidated at the higher low area of the channel. Omicron Virus spreading across the globe causes panic again in different countries.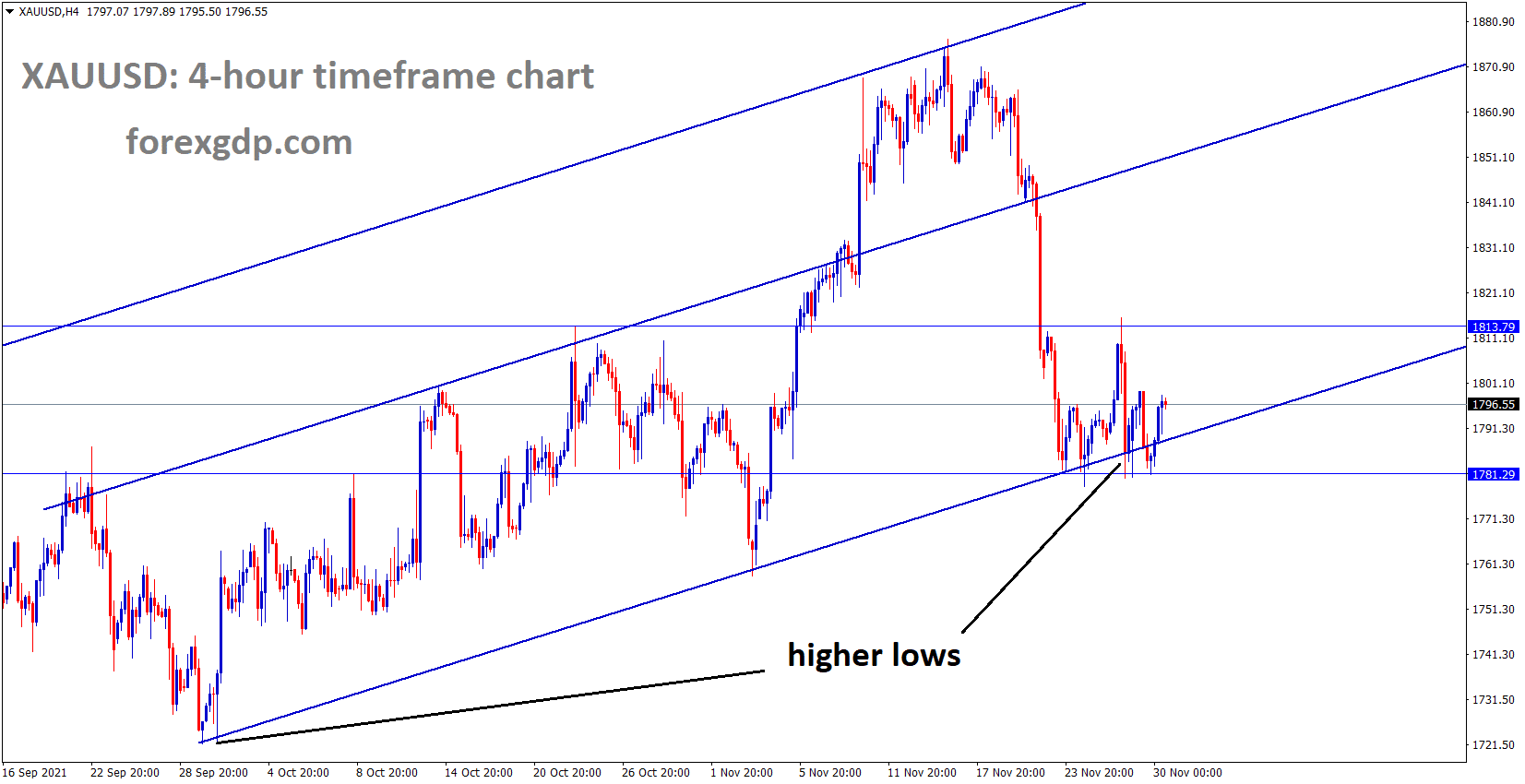 XAGUSD Silver price has broken the Ascending channel.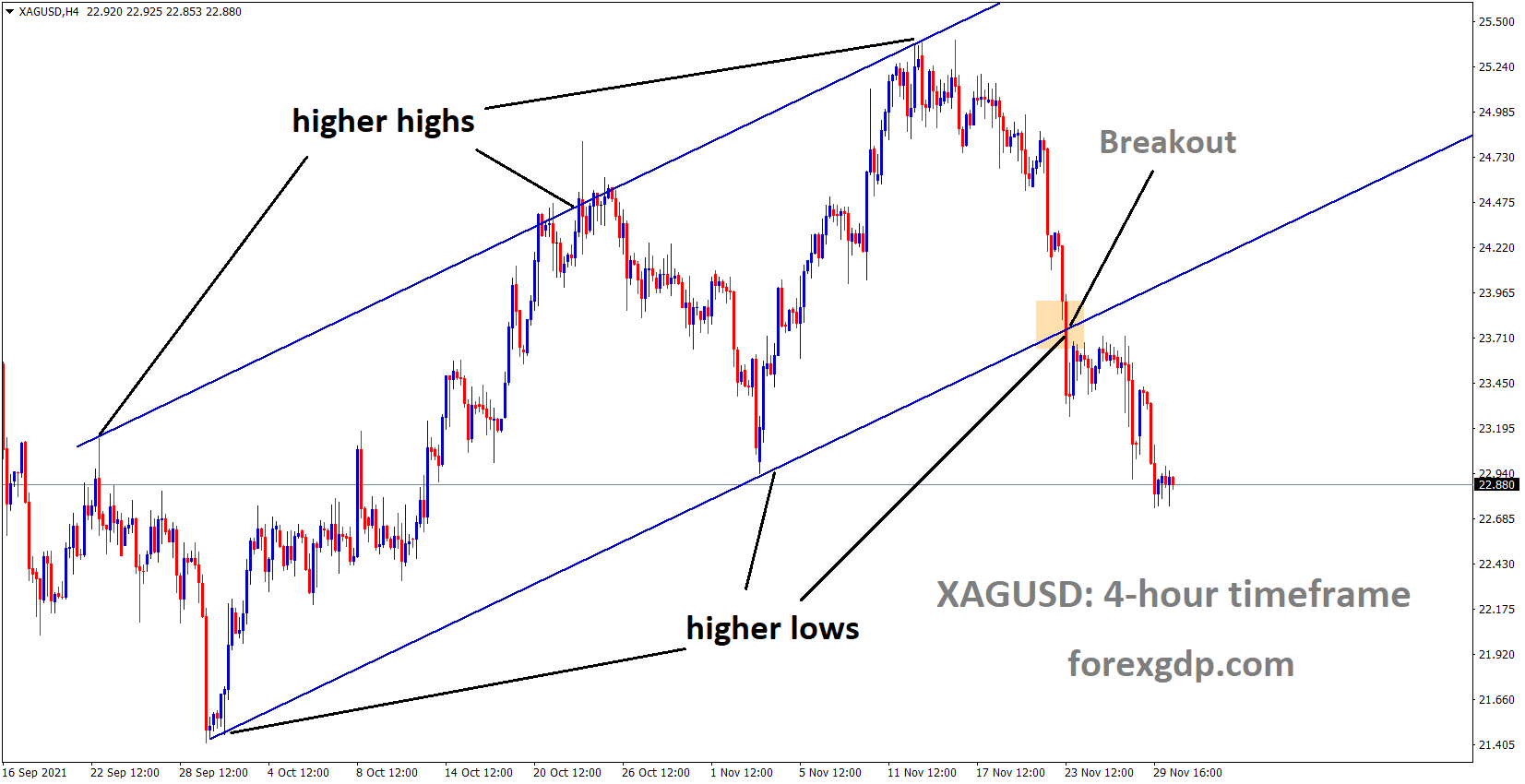 Iron ore prices are up by 10% on Monday due to the medium recovery path shown in China.
And China now slowly shifted to metal demand on running manufacturing industries.
China Government slowly solved the Evergrande Crisis, but lenders still received no funds and interest from Evergrande.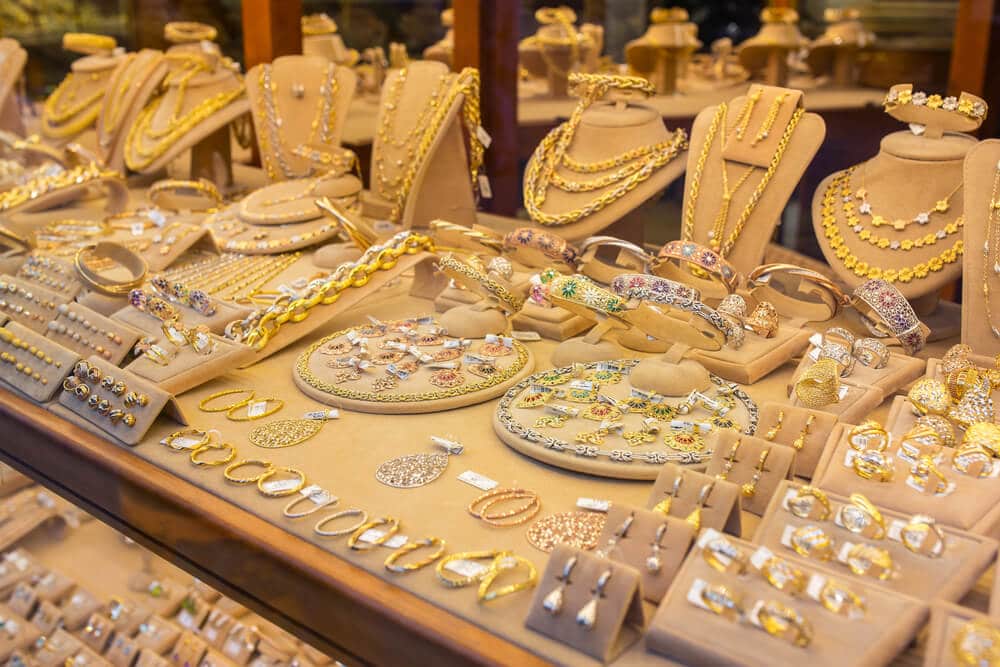 And Gold prices are up by Monday as correction, but Fed Powell testifies speech drag the Gold prices down.
July 2022 is a more expected month from Fed; they might do the rate hike.
Inflation remains higher in the US, and Gold corresponds to inflation rates. So fed cautious on rate hikes and tapering speed of Billion Dollars responding to inflation increasing in US Economy.
US Dollar: Fed Powell vision on inflation
USDCAD is moving in the Descending channel and the market reached the top of the Descending channel.
Yesterday's FED Powell's testifies drag down the US dollar.
And Powell's team forecasted inflation would beat higher than expected numbers due to the new variant Omicron threat to Global nations.
Slack is decreasing in the US Labor market.
If New Variant is not prevented at the preliminary level, it will be a burden for the US employment rate and inflation rate.
So next year inflation will be rise as more than forever reading, come down in 2023 and 2024 starting period.
Omicron Virus – US President Speech in the white house
US Joe Biden said to the public on the White House yesterday, that New Variant Omicron is said to be a concern not for a panic move.
We must be prepared for an additional booster dose for tackling this Omicron virus than Regular two doses.
Joe Biden said Every US Citizen must complete two doses, and an additional booster dose will deliver after researchers make a booster dose.
The US has restricted South Africa travel and US Entry for South African travelers due to new variant spread.
EURO: German inflation printed at 6%
EURUSD is moving in the Descending channel and market rebounding from the lower low area of the channel.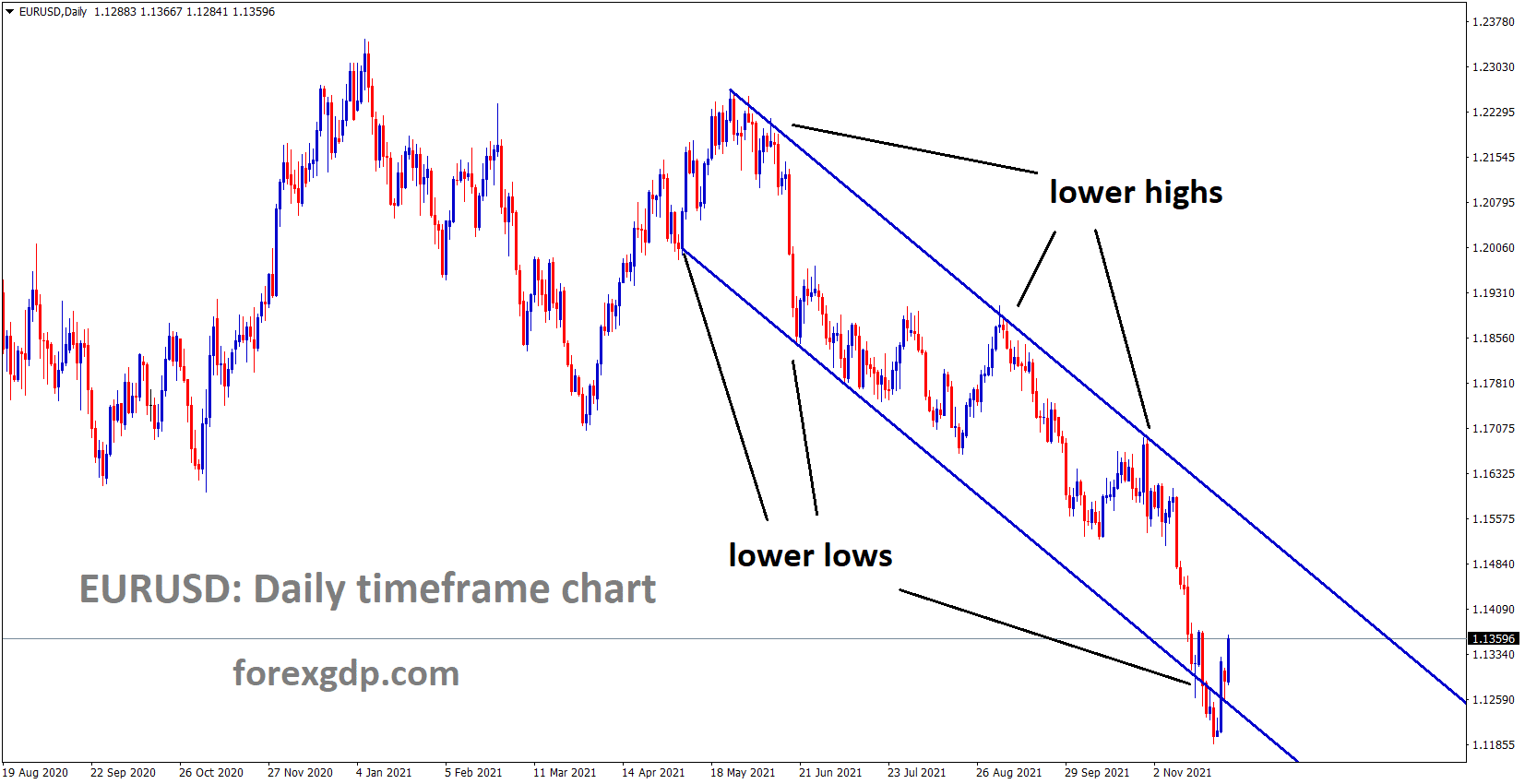 EURUSD up by 2% from last week due to a new type of Covid-19 variant spread across globally.
And ECB Governing Council members said there is no place for tightening monetary policy, and increasing inflation is transitory.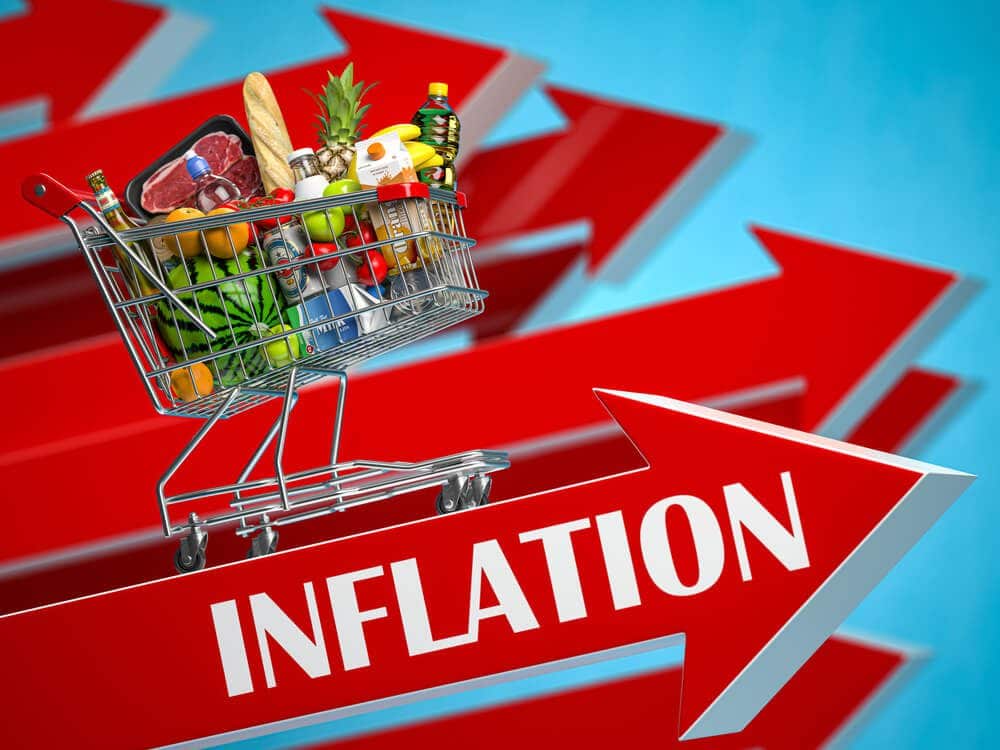 German inflation reading printed at 6.0% yesterday, now all eyes watching for Euro inflation reading this week.
US Treasury secretary-Janet Yellen said Congress has to overcome the US Debt limit deadlock as the US economy increase strength.
UK Pound: UK Faced Northern Ireland issue and French water fishing issues
GBPUSD is moving in the Descending channel and the market rebounding from the lower low area of the channel.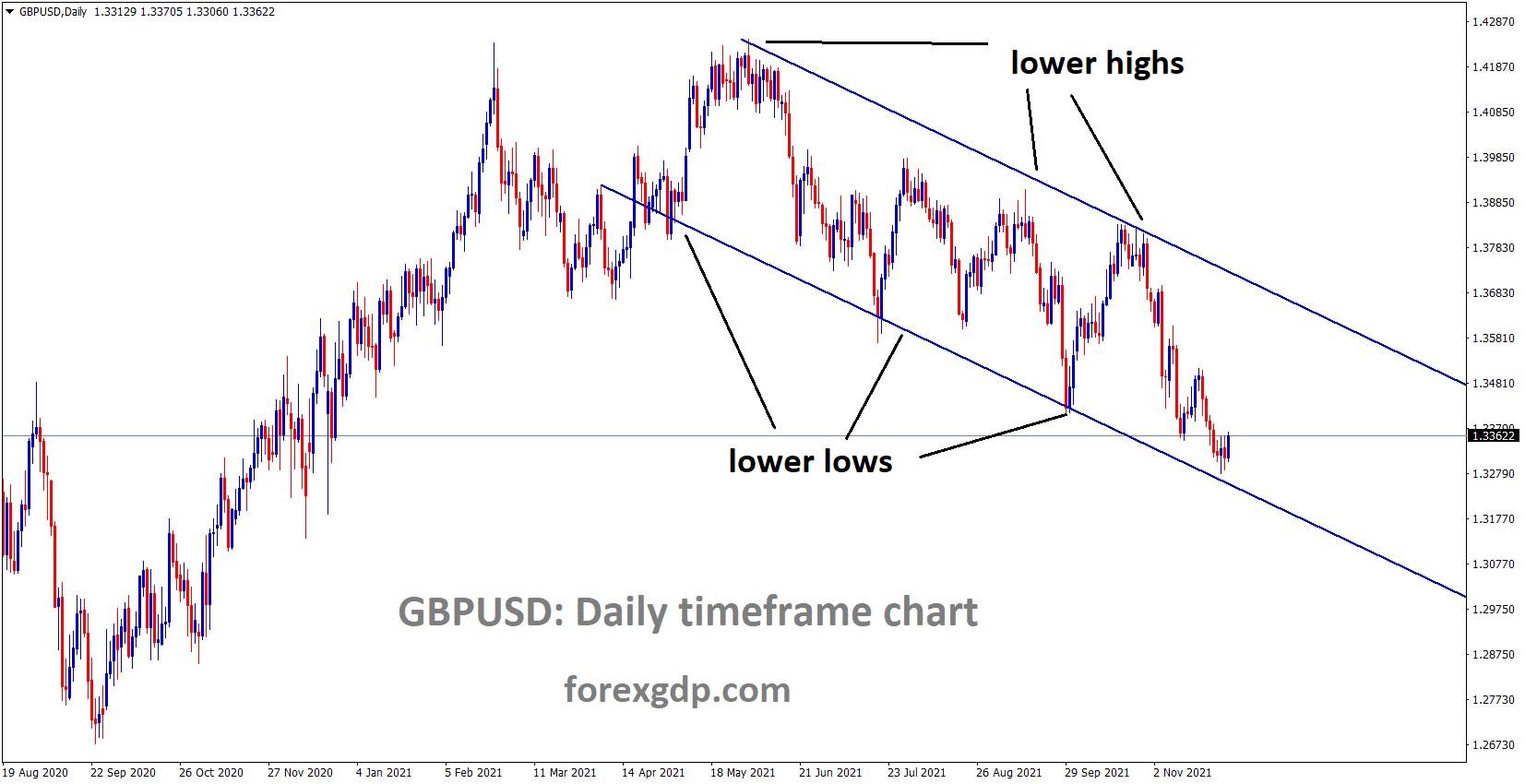 Moderna's chief executive Stephane Bantel said current vaccines are less effective to tackle the Omicron virus than other covid-19 Variants.
This news dragged the GBPJPY more, and the JPY yen was found more substantial in the market.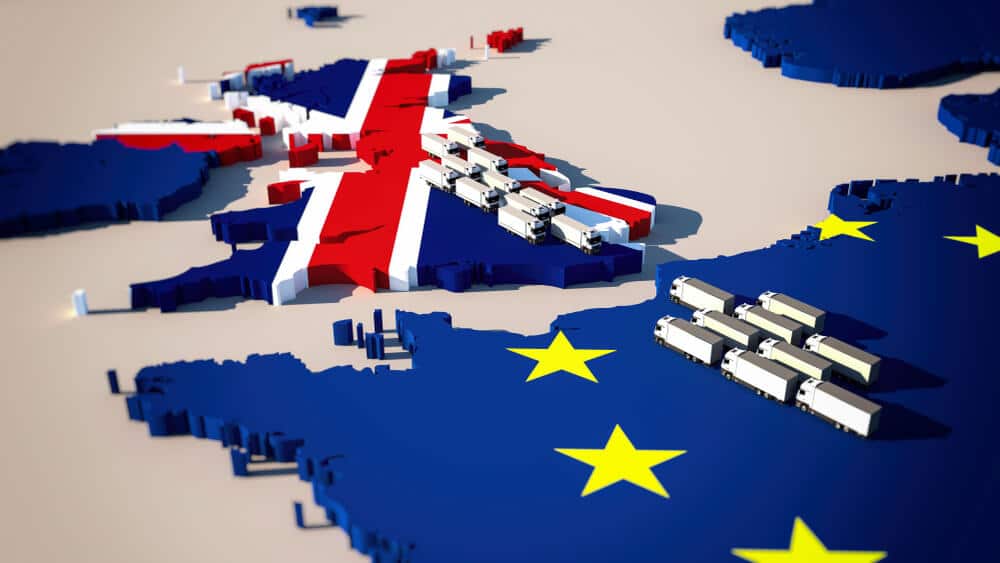 UK and EU made the controversy over Northern Ireland Protocol in one side, another side France and Britain make clash of actions on French and British waters for Fishing rights.
UK Pound made weaker tone as many constraints surrounding UK as EU, France and Omicron Virus spread.
Canadian Dollar: Oil prices plunged to 17$ in one month since 2020 – omicron virus effect
CADCHF is moving in an Ascending channel and the market reached the higher low area of the channel and horizontal support area.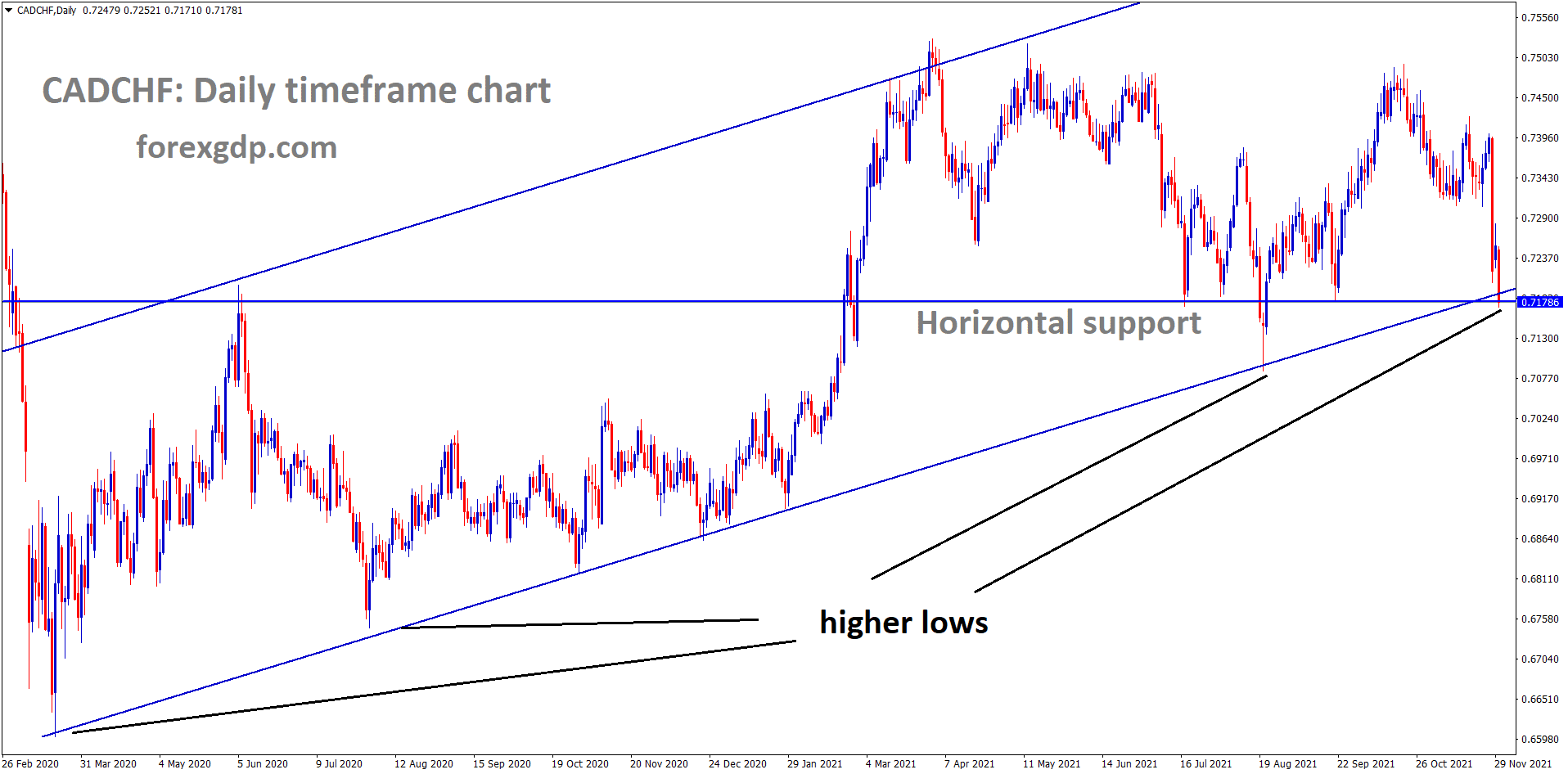 Canadian Dollar made down for 4.5% from highs due to US oil dropping to 17$ from highs and reason behind is New Variant Omicron virus spread in South Africa.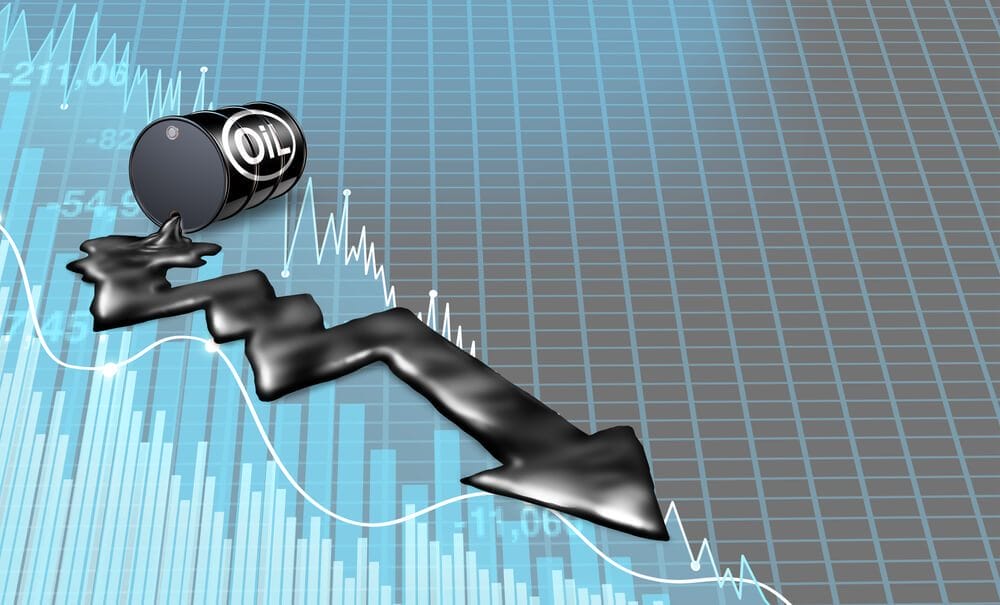 And Moderna vaccine is not resisting the Omicron virus as of now, so a more powerful vaccine has to develop to tackle the Omicron virus, as told by the Moderna chairman.
Now Global oil supplies are increasing; due to this, demand is lower due to possibilities of lockdown once again.
And Canadian Dollar pushed lower ahead of the Canadian unemployment rate and CPI data this week.
Japanese Yen: Both US and Japanese ministers had telephonic discussions
EURJPY is moving in an Ascending channel and reached the higher low area of the channel.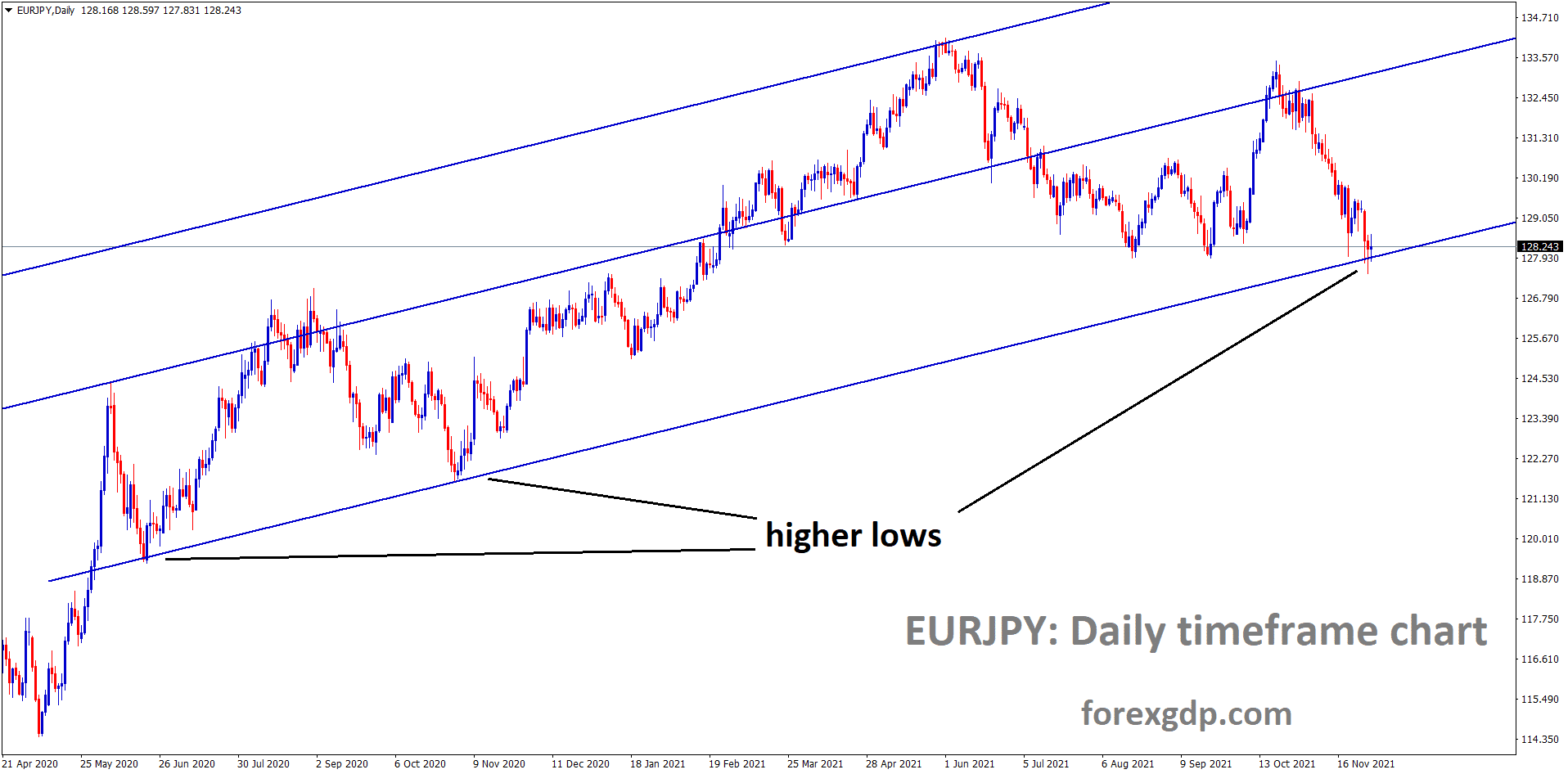 Japan's Finance minister Shunichi Suzuki and US Treasury secretary Janet Yellen made a telephonic conversation on Monday; the Japanese minister said they had nothing discussed on FX rates.
Yellen and I exchanged views to resolve global issues by cooperation. Inflation is the main content that affects US Economy more.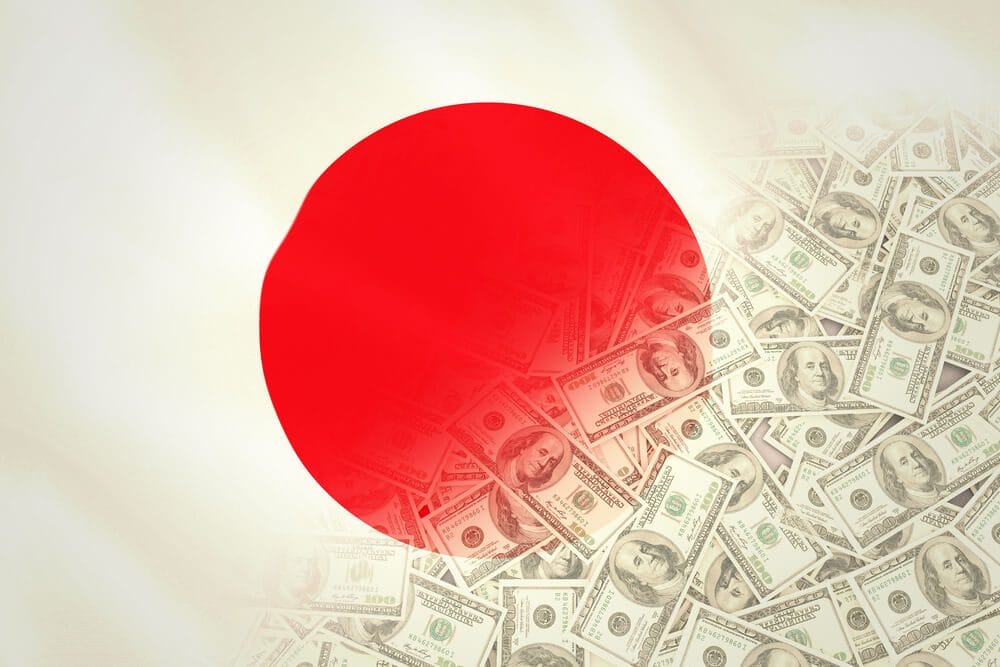 And Forex stability is more important; Close to watching currency moves in the current situation and impact on the economy.
Yellen and Suzuki's discussion shows significant resistances impact on US and Japanese economies.
Australian Dollar: China manufacturing index made higher
AUDJPY is moving in an ascending triangle pattern and the market reached the higher low area of the ascending channel.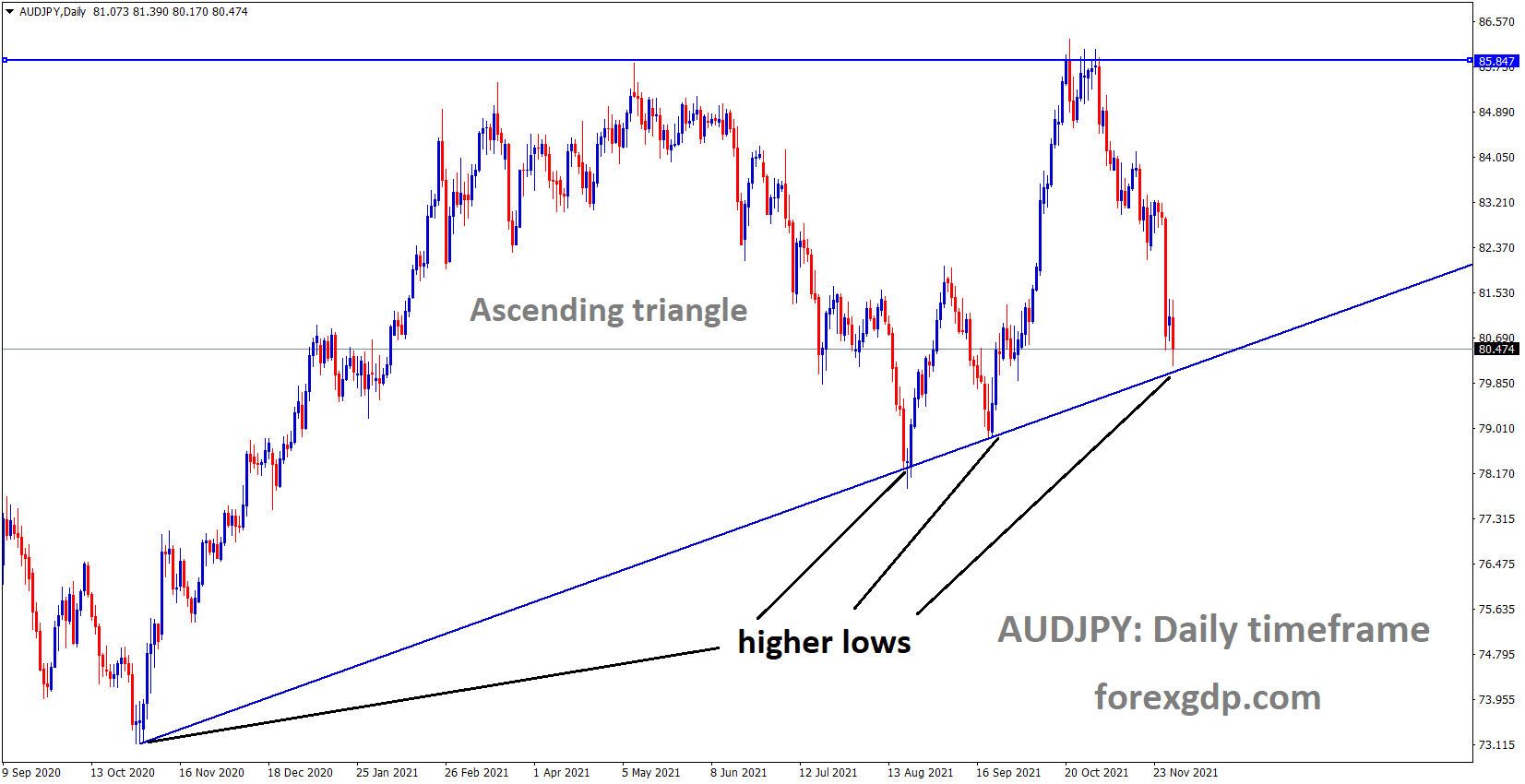 China shows good numbers in the manufacturing and services sector on Monday.
The non-Manufacturing index fell to 52.3 from 52.4, and the manufacturing index climbed to 50.1 from 49.2, beating analysts' expectations.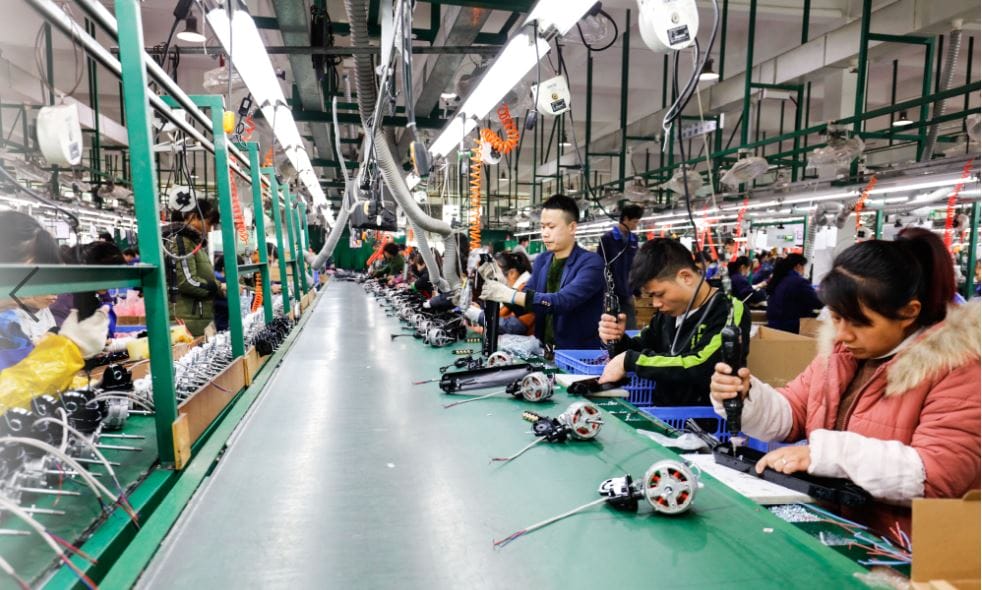 The Omicron virus spread from South Africa is not a more deadly virus as Delta variant, as President Joe Biden Described last day. We did not see lockdowns based on the Omicron virus spread.
Yesterday Fed Powell said, Omicron virus will hit hard on US Employment opportunities and US Economy.
New Zealand Dollar: Auckland lockdown releasing on Dec 15
AUDNZD is moving in the Descending channel and market reached and consolidation at the lower high area of the channel.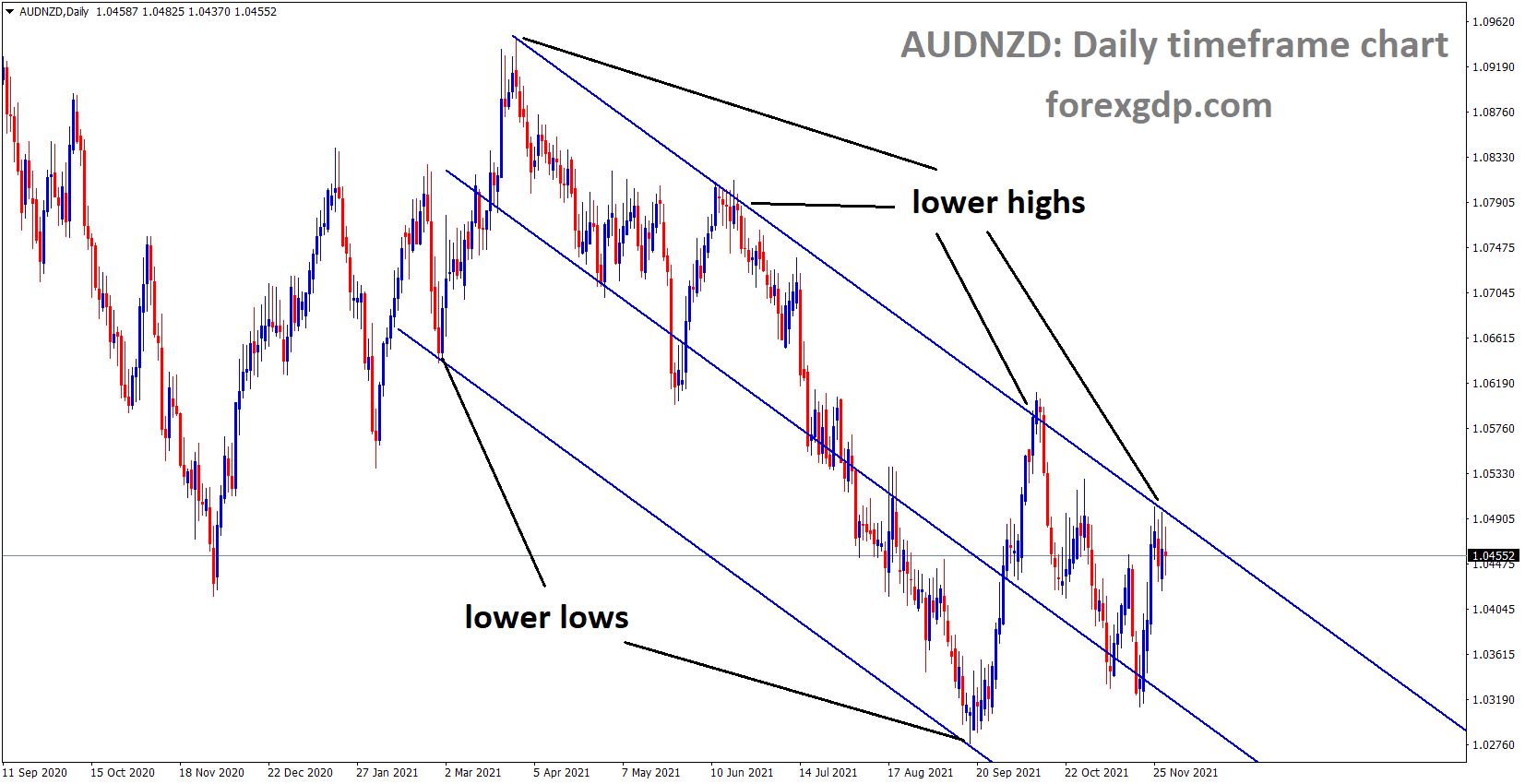 New Zealand Dollar made lower and pushed down nearly 4% from highs in one month, making fears surrounding investors' minds.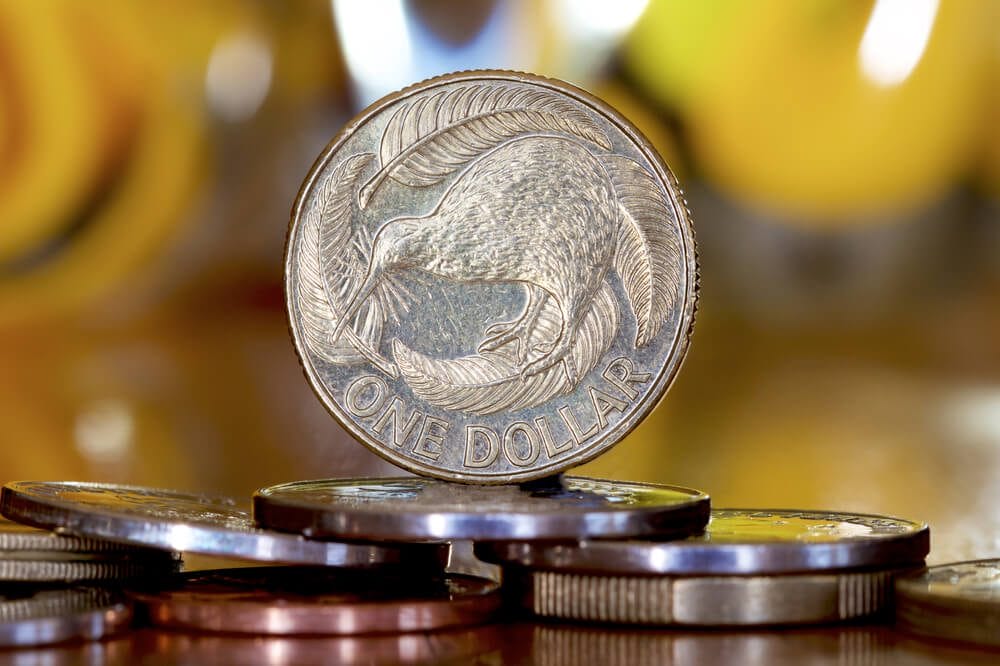 Now RBNZ monetary policy meeting is held in February only, so no rate hikes will happen. So, correction for New Zealand Dollar started.
From December 15, Auckland releasing from lockdown, as announced earlier by New Zealand PM Jacinda Ardern.
New Zealand business confidence numbers came at -16 as negative from the Positive side.
Swiss Franc: New variant Omicron virus pushed higher Swiss Franc
USDCHF is moving in the Symmetrical triangle pattern and the market moving near to the bottom of the triangle pattern.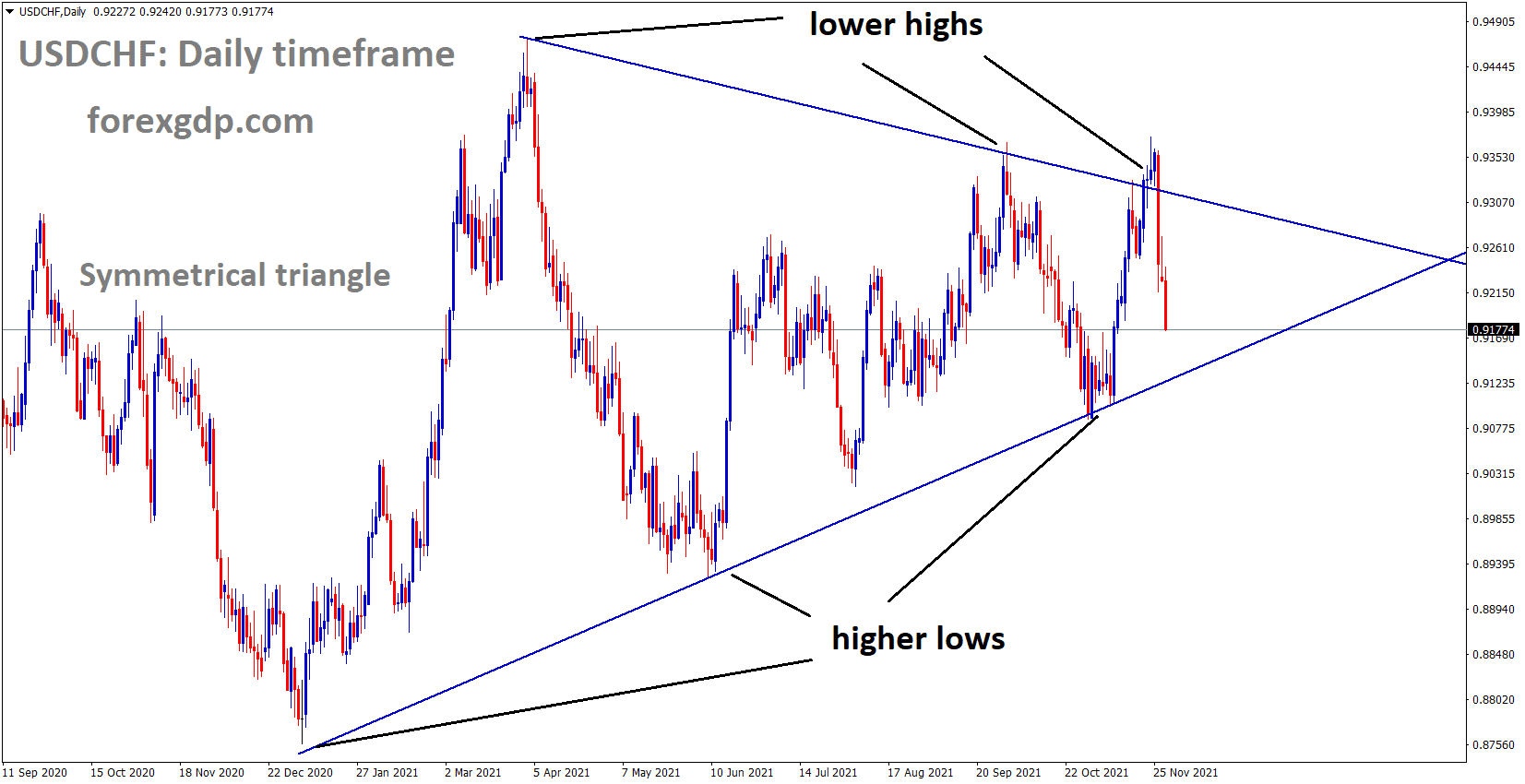 Swiss Franc made higher as Omicron Virus spread across Globe made severe.
Multiple countries made restrictions for quarantine from South Africa travellers to Domestic nation which is First Omicron variant found.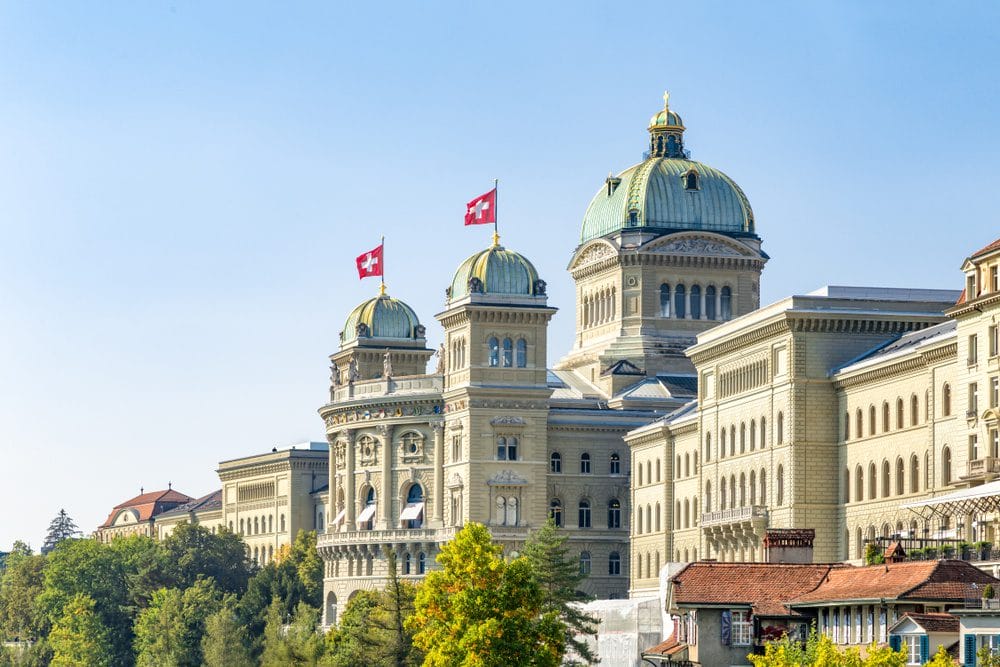 USDCHF made lower to 1.5% from Resistance area due to fears surrounding a new type of Covid-19 variant.
FED Powell also said yesterday new variant Omicron would drag down the US Economy more than expected in the coming months, so be precautious on All areas and people to be vaccinated at least two doses completely.
And also, the Moderna chairman said our vaccine would be less effective to the omicron variant, so we are improving our vaccine to tackle the Omicron variant.
---
Are you trading all the time? or you just trading in your free time? please don't do that. Trade the market only at the confirmed trade setups.
Get more confirmed trade setups here: https://www.forexgdp.com/buy/