Gold prices remain under pressure as US bonds yield higher as Joe Biden wins the senate control. USD is getting strong for making some corrections from the continuous losses.
US 10-year bonds yields surge higher as US government continuous to borrowing the bonds as expected. This puts pressure on Precious metals to fell and makes the US dollar stronger.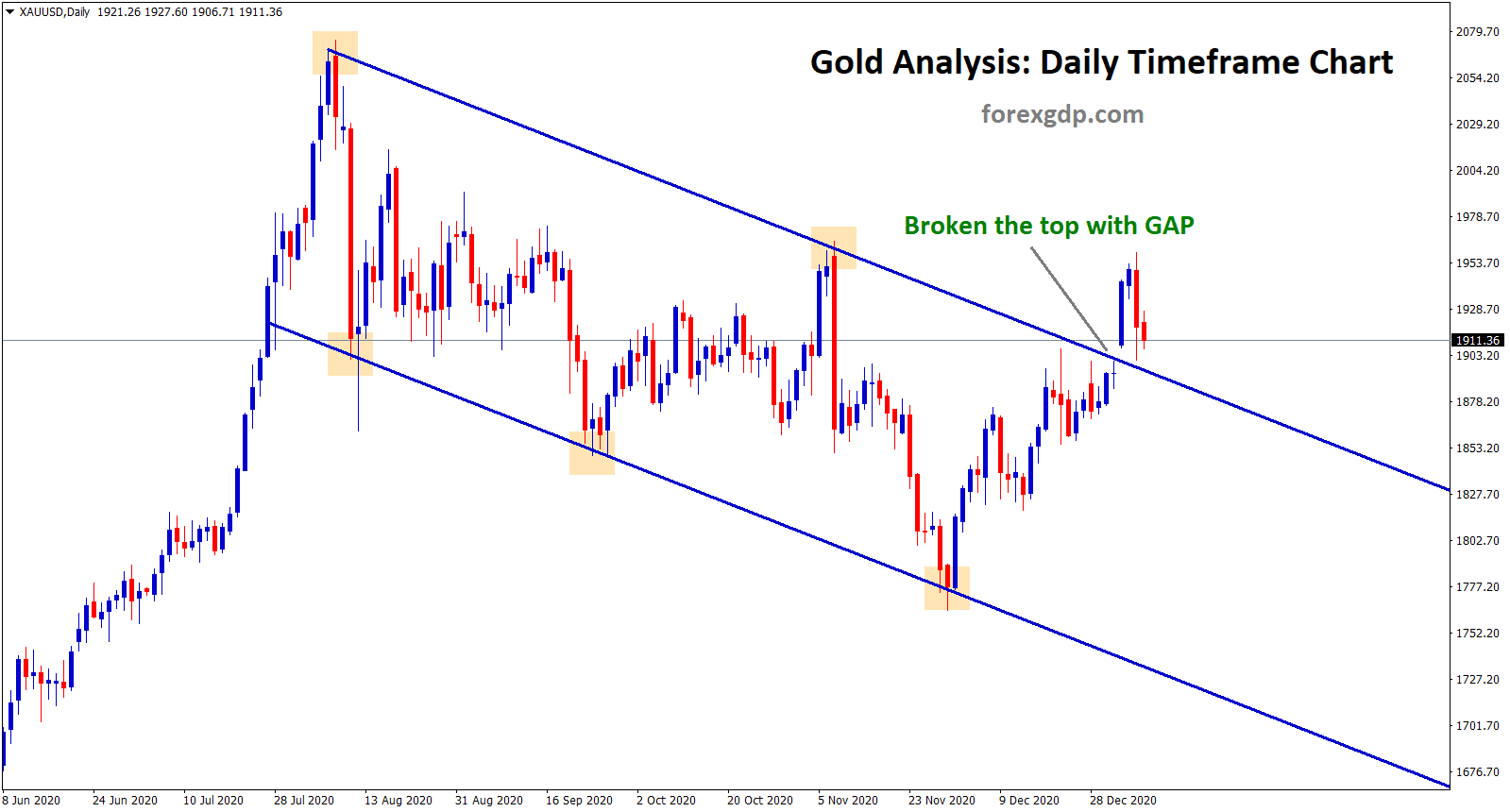 Gold has broken the top zone of the descending channel with an opening gap of the market. and it never recovered or fill up the gap. Now, Gold came back to fill up the gap and also looks like retesting the broken level. 
Overall scenario, US dollar after longer downside, now investors see it as a Profit booking mode, Gold gives correction phase after 2-months rally.
Inflations rates likely to become higher if more stimulus programs are given by democrats in 2021, this will give way to FED hike rates if inflation rates touched 2% target.
EURUSD Analysis
EURUSD is moving in an Uptrend Ascending channel by forming higher highs and higher lows in the 1 -hour timeframe chart.
Now, EURUSD has reached the bottom (higher low zone) of the uptrend line. Let's wait for the confirmation of breakout or reversal.
US dollar drag down more as Georgia senate results comes to clear and 2 seats won by Democratic party. Now Biden presidency takes over the white house, senate and house of representatives. Now more fiscal and infrastructure activities plan execution progress with no obstruction given by the republican party.
USDCHF Analysis
USDCHF has broken the top level of the descending channel in the 1-hour timeframe chart.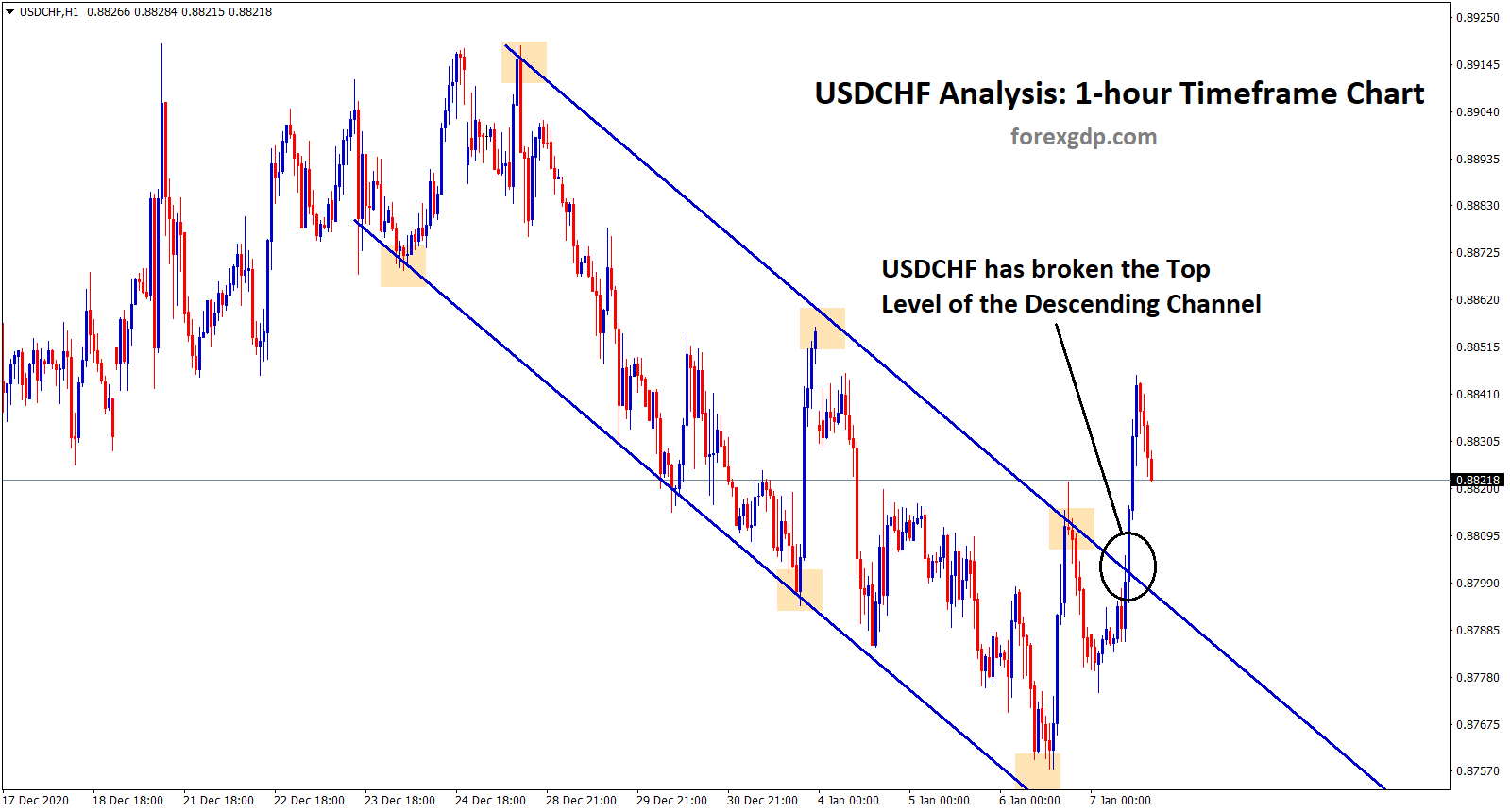 In the daily timeframe chart, USDCHF is bouncing back from the bottom zone of the downtrend line.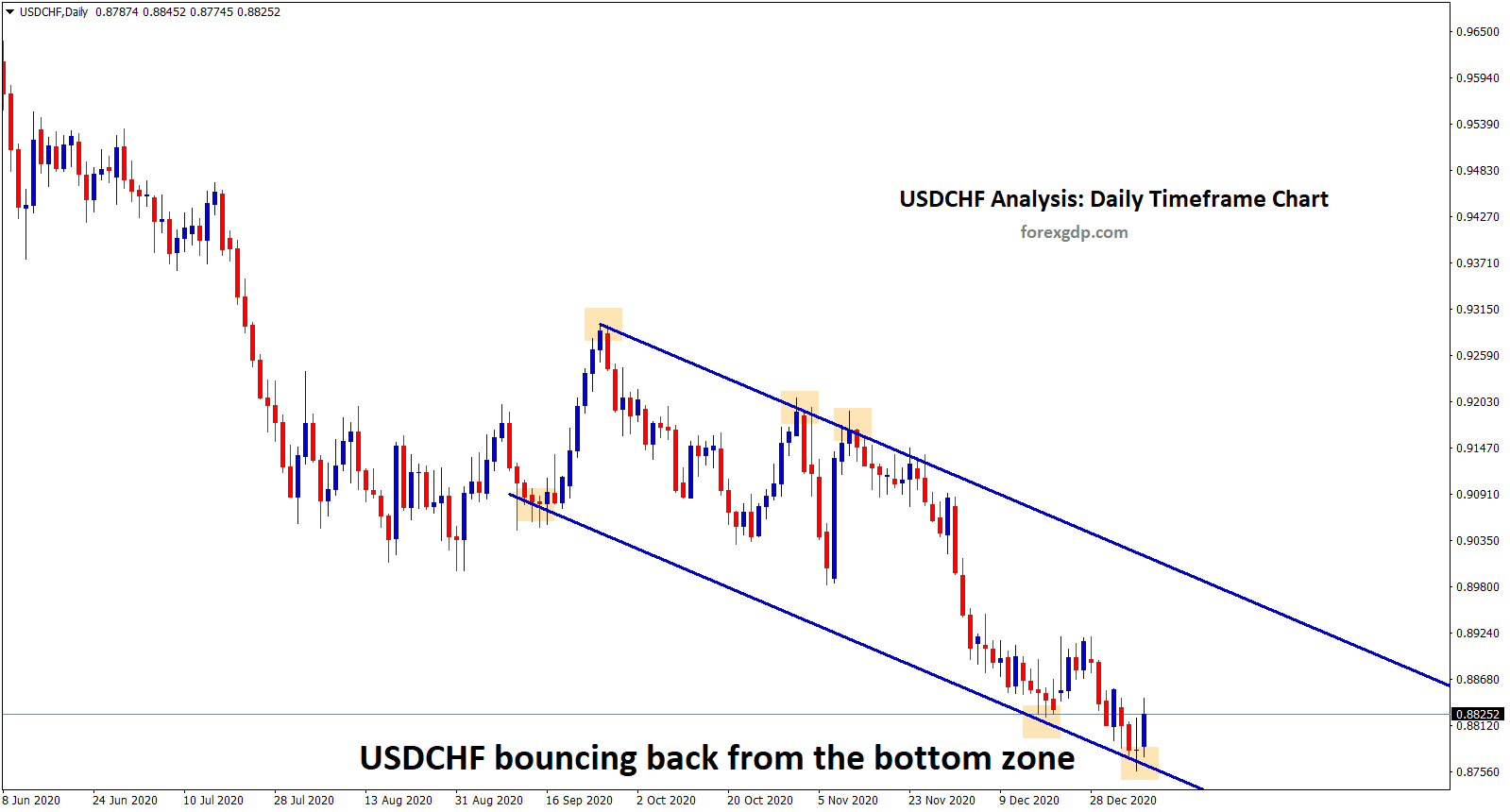 USDJPY Analysis
USDJPY has broken the top zone of the falling wedge pattern.
Japan PM Suga addressed the nation today as says the state of emergency applicable for Jan 08 as a precaution to prevent the spread of Covid-19.
1.8-million-yen compensation for restaurants, bars. The jobless rate remains lower when comparing to other countries.
The government will help to protect jobs and businesses to maintain. Plans of emergency are only to help people to safer from the pandemic time.
GBPUSD Analysis
GBPUSD has broken the bottom of the uptrend line and making a ranging movement.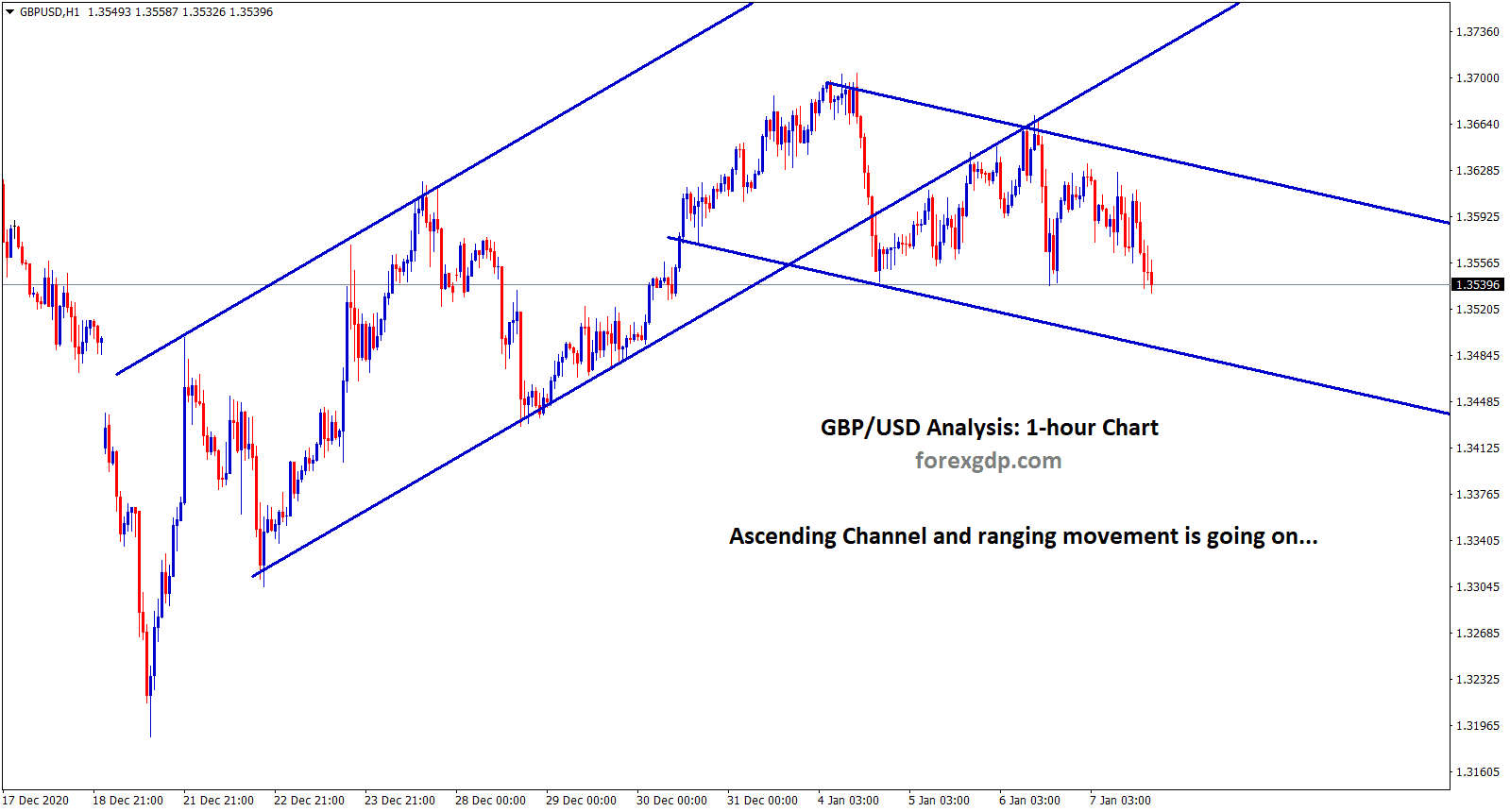 UK Pound rises as US senate 2 seats won by the democratic party of Joe Biden.
It increases the chances of fiscal and infrastructure spending more in the US. This will drag the US dollar to further downside, Investors feels to buy riskier currencies like UK Pound.
Get Each trading signal with Chart Analysis and Reason for buying or selling the trade which helps you to Trade with confidence on your trading account.
Want to boost your profits in trading? Get the best trading signals at an accurate time. Try premium or supreme signals now: forexgdp.com/forex-signals/