CADJPY Technical Analysis
CADJPY is moving in an Uptrend by forming higher highs, higher lows.
Now, CADJPY is standing at a higher low of Uptrend line.
USDCAD continues to decline as FED stimulus concern on US Dollar
The Federal reserve's ultra-accommodative stance for a pandemic is a key concern for USDCAD to fall from 1.46 price level.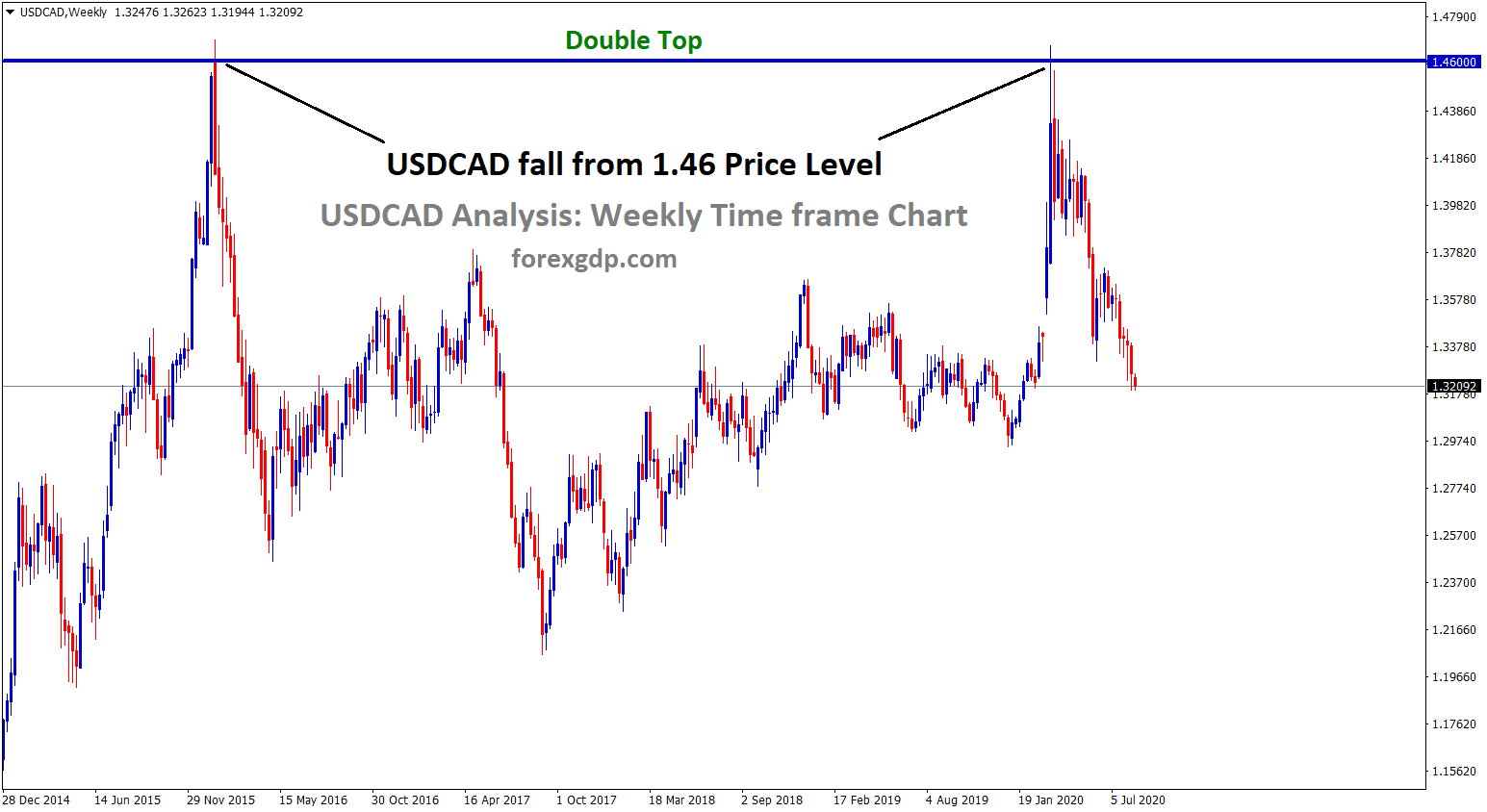 While USDCAD starts to fall from the top, we have sent this double top trade setup as shown below: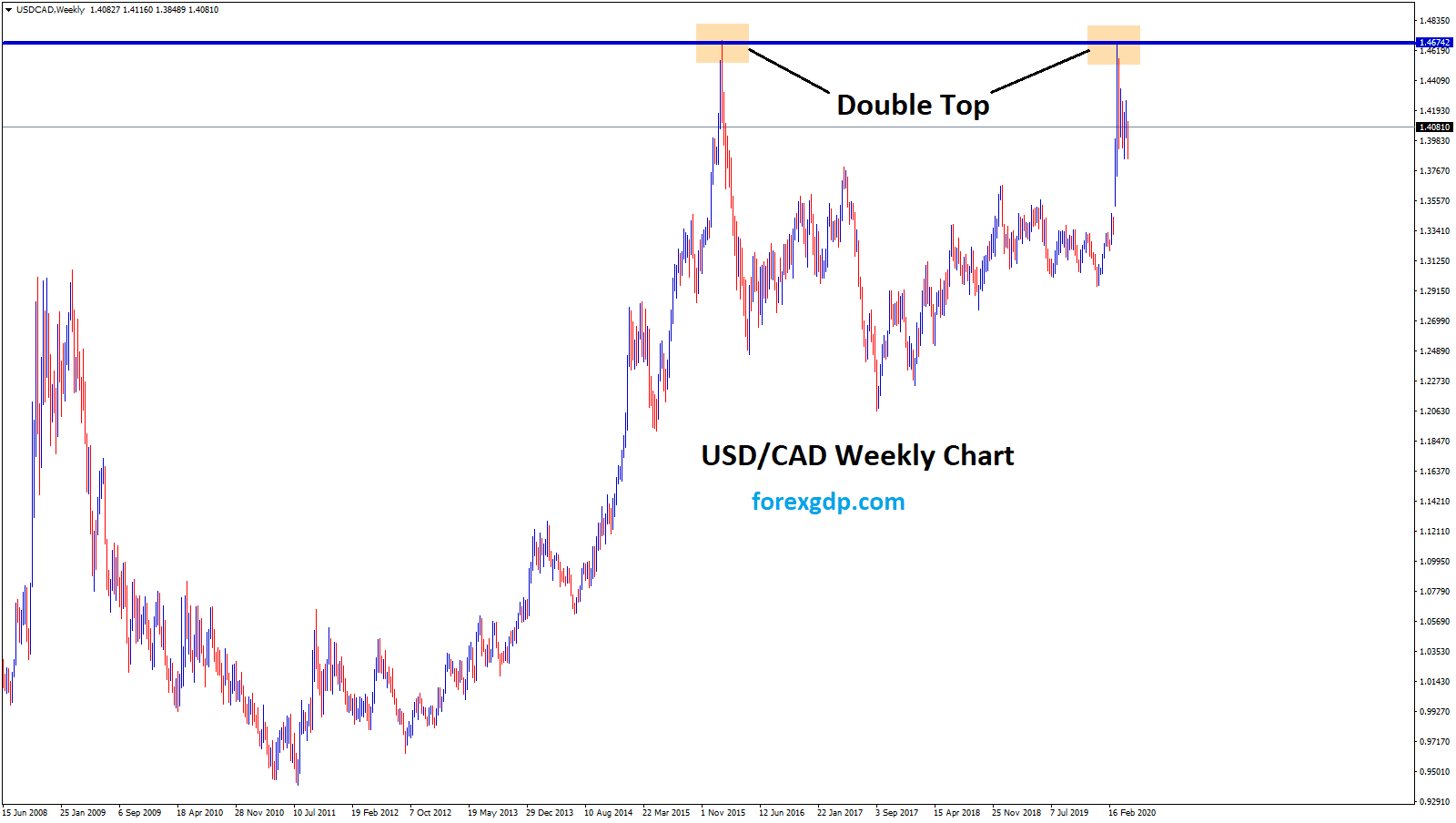 USDCAD formed a double top pattern. How to trade Double Top or Double bottom Technical Chart patterns? Read here.
USDCAD still moving in a strong downtrend line in 4-hour time frame chart.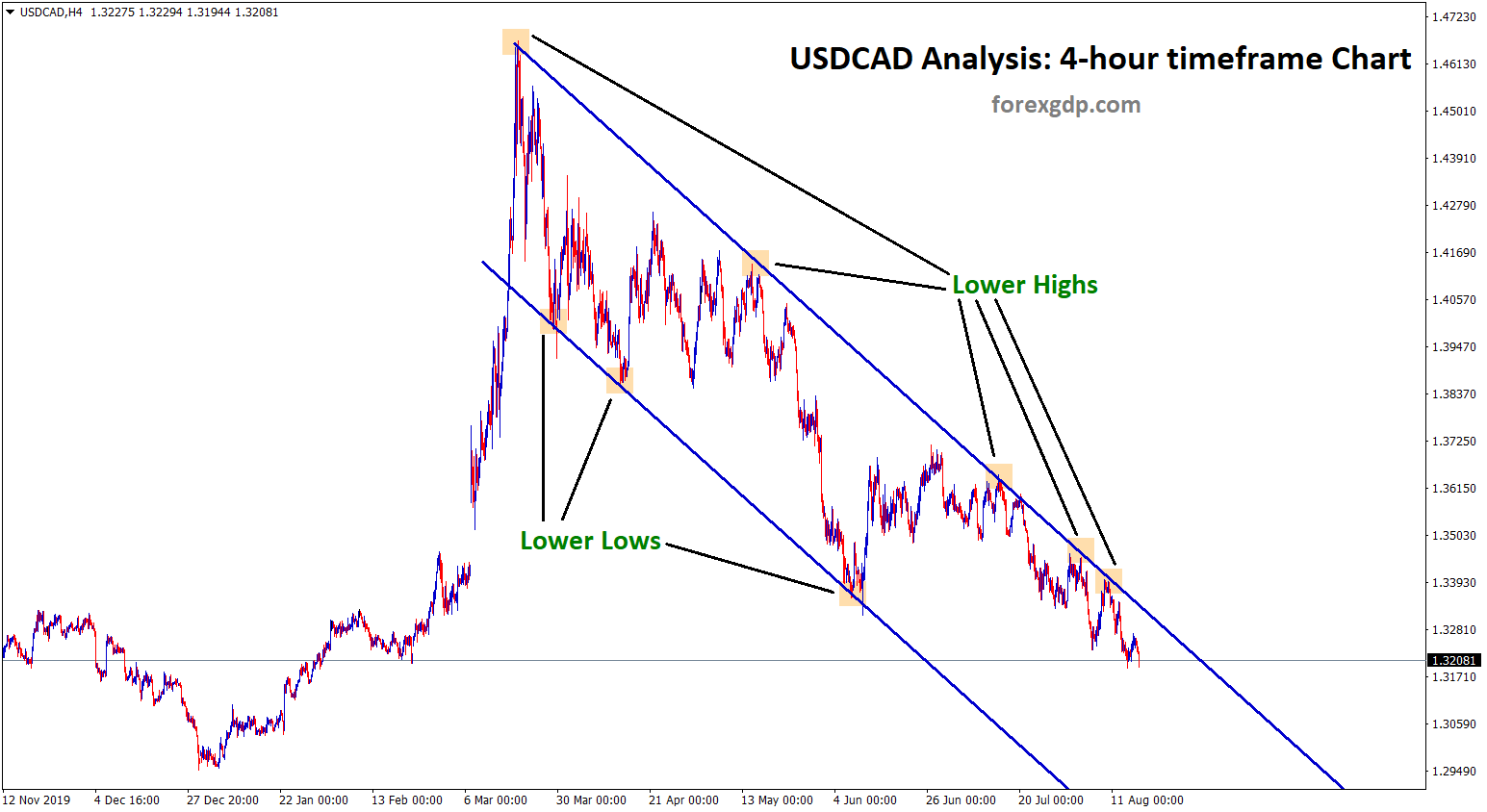 According to the Federal Reserve, Expecting an increase in inflation target to 2%, then only it is possible for the interest rate to get change. This scenario slides the US dollar against the Canadian dollar.
Bank of Canada also committed to the same holding rate policy, 2% inflation rate target will be achieved and the economic stimulus package also needed. Therefore, the upcoming inflation policy may strengthen the Canadian dollar if consumer prices exceeded the estimate of 0.5% rise year on year in July.
Canadian economic performance growth gives a solid boost for Canadian Dollar (CAD)
Performance of the Canadian economy is surprisingly higher than the US economy, hence USDCAD rates further have chances to decline.
Get Each forex signal with Chart Analysis and Reason for buying or selling the trade which helps you to Trade with confidence on your account.
If you like to receive more best forex signals and analysis at an accurate time, subscribe to premium or supreme signal plan here: forexgdp.com/forex-signals/
How to trade chart patterns, Read the Chart patterns strategies here.
If you need any help or have any questions, please click here to contact now.