EURUSD is moving in the Descending channel and the Market has reached the Lower high area of the channel.
Where is EURUSD Today
The EURUSD charts are quite unstable today as a result of the news that Russia launched a missile that killed a grain manufacturer in Ukraine along with speeches by the Feds Powell.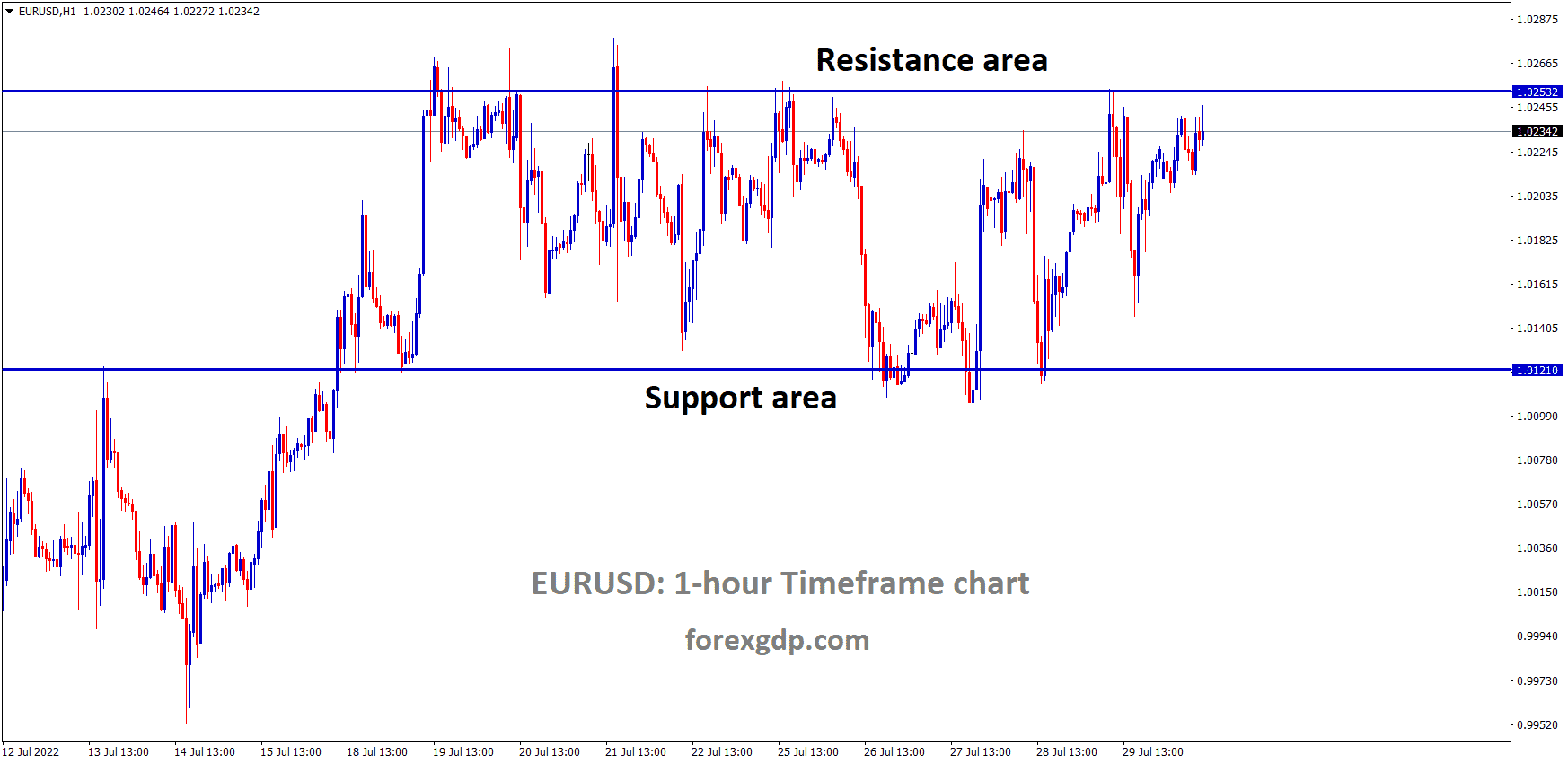 EURUSD is moving in the Box Patten and the Market has reached the Horizontal resistance area of the Pattern.
We also witness the border opening of New Zealand. As a result of these releases, the EURUSD pair faced a high instability in its value and is now teasing around the 1.02 region. We may continue to see this pair be volatile throughout the day.
Powell Speech
Chairman of the Feds Jerome Powell recently held a speech where he reveals, "The Fed's monetary policy actions are guided by our mandate to promote maximum employment and stable prices for the American people. My colleagues and I are acutely aware that high inflation imposes significant hardship, especially on those least able to meet the higher costs of essentials like food, housing, and transportation. We are highly attentive to the risks high inflation poses to both sides of our mandate, and we are strongly committed to returning inflation to our 2 percent objective. Against the backdrop of the rapidly evolving economic environment, our policy has been adapting, and it will continue to do so. With inflation well above our longer-run goal of 2 percent and an extremely tight labor market, we raised the target range for the federal funds rate at each of our past three meetings, resulting in a 1-1/2 percentage point increase in the target range so far this year. The Committee reiterated that it anticipates that ongoing increases in the target range will be appropriate. In May, we announced plans for reducing the size of our balance sheet and, shortly thereafter, began the process of significantly reducing our securities holdings."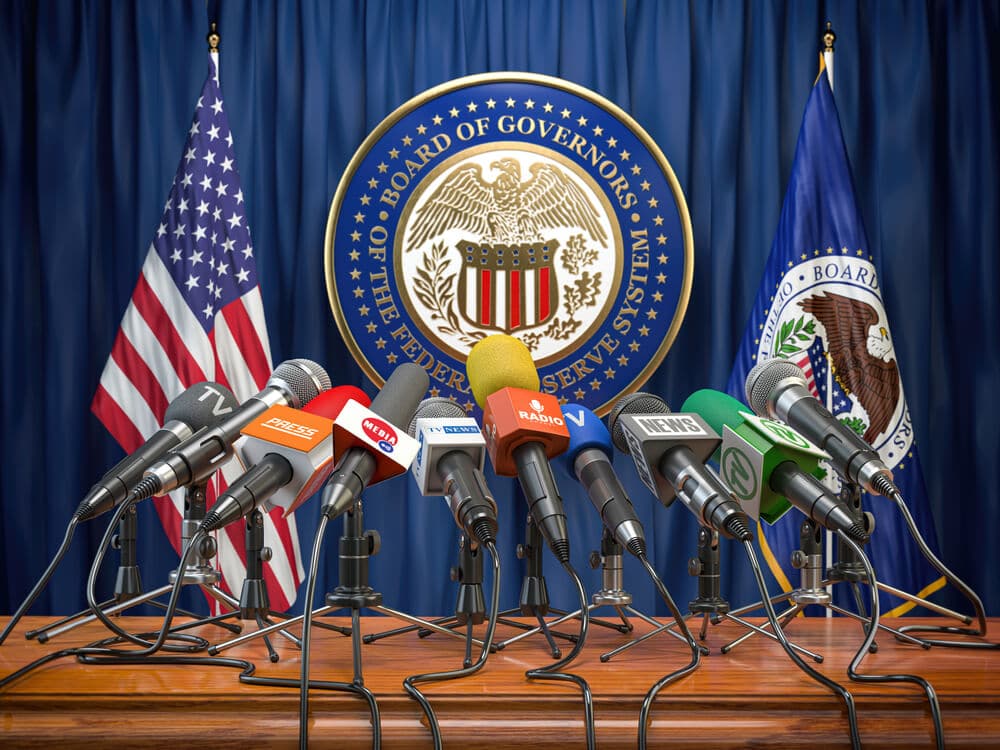 He further reveals, "Financial conditions have been tightening since last fall and have now tightened significantly, reflecting both policy actions that we have already taken and anticipated actions. Over the coming months, we will be looking for compelling evidence that inflation is moving down, consistent with inflation returning to 2 percent. We anticipate that ongoing rate increases will be appropriate; the pace of those changes will continue to depend on the incoming data and the evolving outlook for the economy. We will make our decisions meeting by meeting, and we will continue to communicate our thinking as clearly as possible. Our overarching focus is using our tools to bring inflation back down to our 2 percent goal and to keep longer-term inflation expectations well anchored. Making appropriate monetary policy in this uncertain environment requires a recognition that the economy often evolves in unexpected ways. Inflation has obviously surprised to the upside over the past year, and further surprises could be in store. We therefore will need to be nimble in responding to incoming data and the evolving outlook. And we will strive to avoid adding uncertainty in what is already an extraordinarily challenging and uncertain time. We are highly attentive to inflation risks and determined to take the measures necessary to restore price stability. The American economy is very strong and well positioned to handle tighter monetary policy."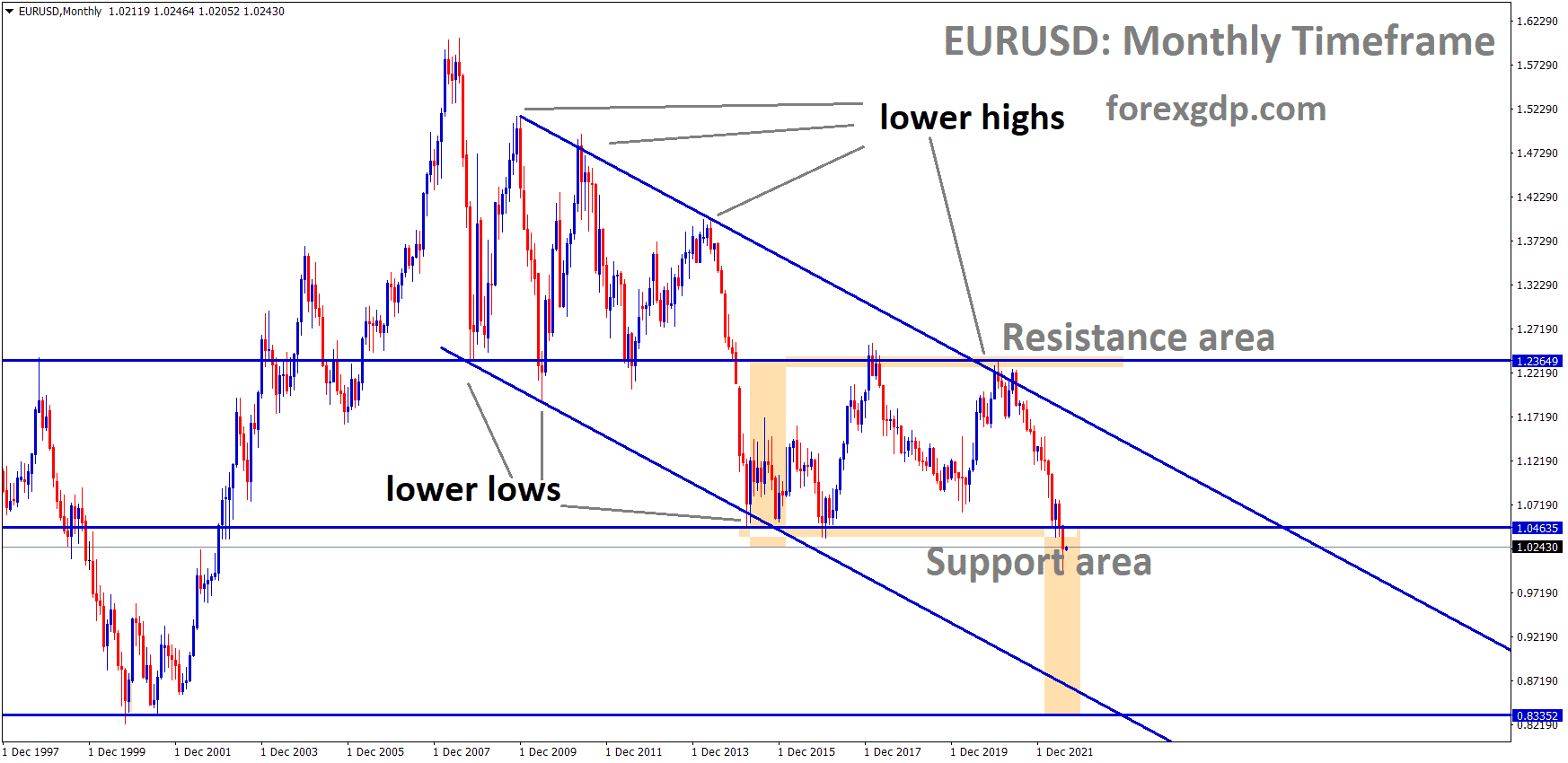 EURUSD is moving in the descending channel and the Market has reached the horizontal Support area of the Pattern
Russian Drone Strike
Just a couple of days ago, Russia had agreed to supply grain to the US and the rest of the world from Ukraine in order to combat the global food shortages. However, the deal also included that this would only take place so long as Russia doesn't attack the grain manufacturing unit. However, earlier today it was revealed that a drone attack by Russia had killed a grain manufacturer while also hitting a Russian naval base. This was very careless of them to do and caused them to enter quite a lot of trouble because of it.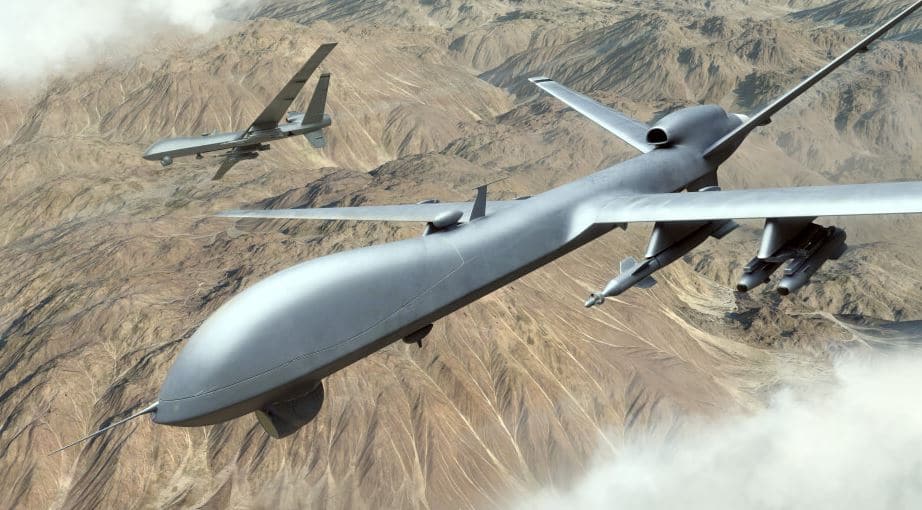 Economists at Reuters reveal, "Russian missiles pounded the southern Ukrainian port city of Mykolaiv on Sunday, killing the owner of a major grain exporter, while a drone strike on Russia's Black Sea naval base in Sevastopol was launched from within the city in a "terrorist attack," a Russian lawmaker said. Oleksiy Vadatursky, founder and owner of agriculture company Nibulon, and his wife were killed in their home, Mykolaiv Governor Vitaliy Kim said on Telegram. Headquartered in Mykolaiv, a strategically important city that borders the mostly Russian-occupied Kherson region, Nibulon specializes in the production and export of wheat, barley and corn, and has its own fleet and shipyard. Mykolaiv's Mayor Oleksandr Senkevych described the more than 12 missile strikes as "probably the most powerful on the city in five months of war, hitting homes and schools, with at least three others wounded."
New Zealand Border Opening
New Zealand has been one of the few countries that had taken the pandemic seriously throughout the entire time it was taking place. They had shut down all their borders and imposed lockdowns even if only one case was discovered. This caused them to be one of the nations that were able to defeat the pandemic quite successfully. Despite this, their borders have been closed for the longest time and it was only today that they opened their borders for the first time since 2020. This is a big milestone for people all over the globe as they can now enter New Zealand for the first time in two years without fear of border closures.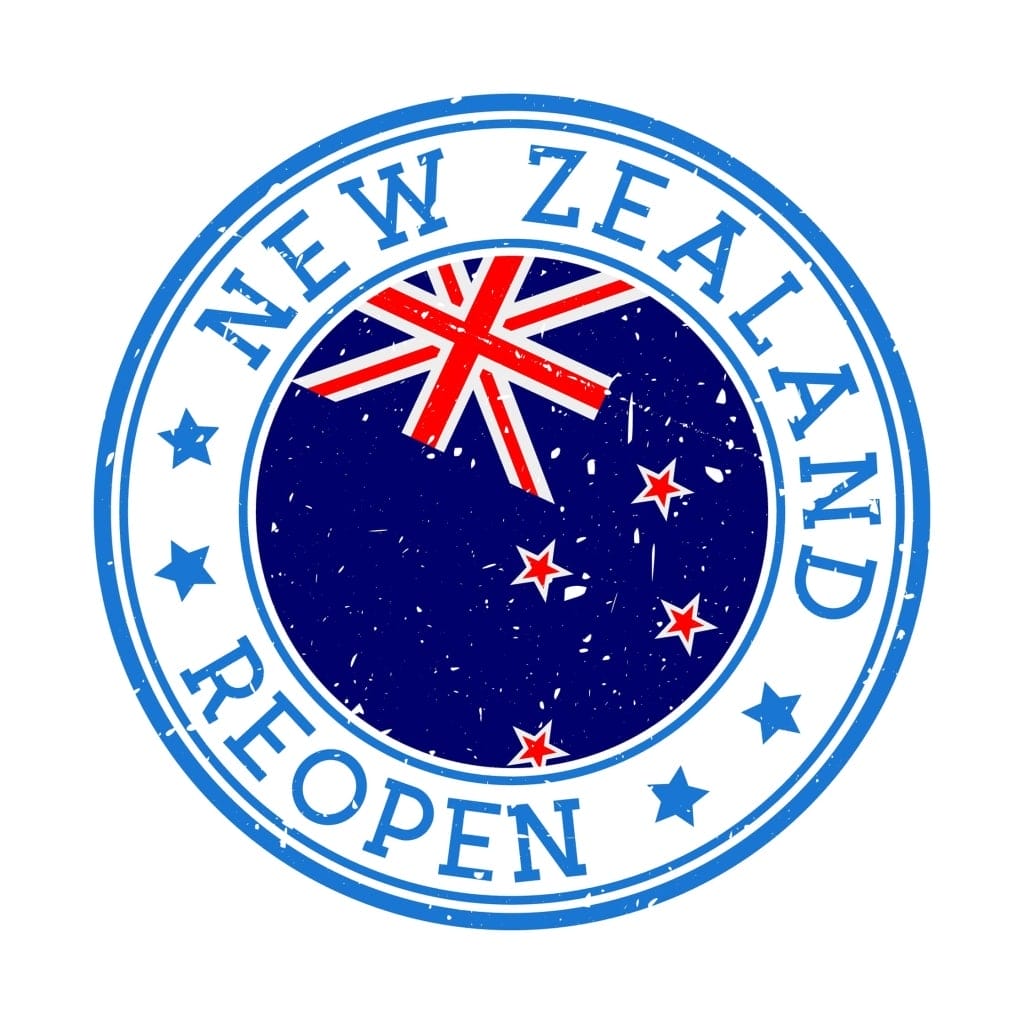 Economists at Reuters reveal, "New Zealand's borders fully re-opened to visitors from around the world on Monday, for the first time since the COVID-19 pandemic closed them in March 2020. New Zealand's borders started reopening in February first for New Zealanders and restrictions have progressively eased. The process of reopening the borders ended last night with visitors who need visas and those on student visas now also allowed to return to New Zealand. New Zealand is now also letting cruise ships and foreign recreational yachts docks at its ports. Most visitors arriving in New Zealand still need to be vaccinated against COVID and must take two COVID tests after arriving. However, there are no quarantine requirements."