Gold: US Retail sales forecasted
XAUUSD Gold price is moving in an Ascending channel and has broken the horizontal resistance area just a few hours before.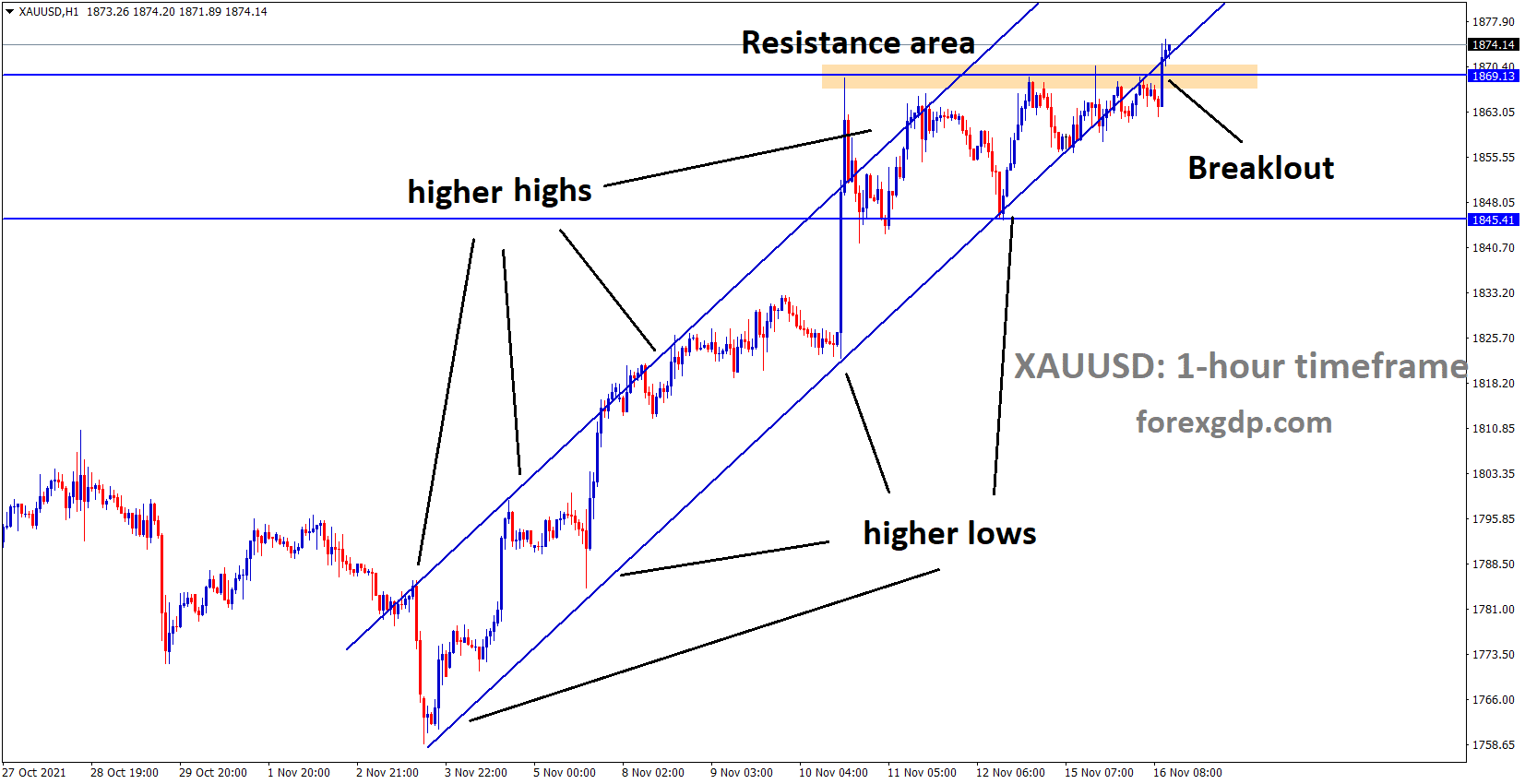 XAGUSD Silver price is moving in an Ascending channel and the market stands at the higher low area of the channel.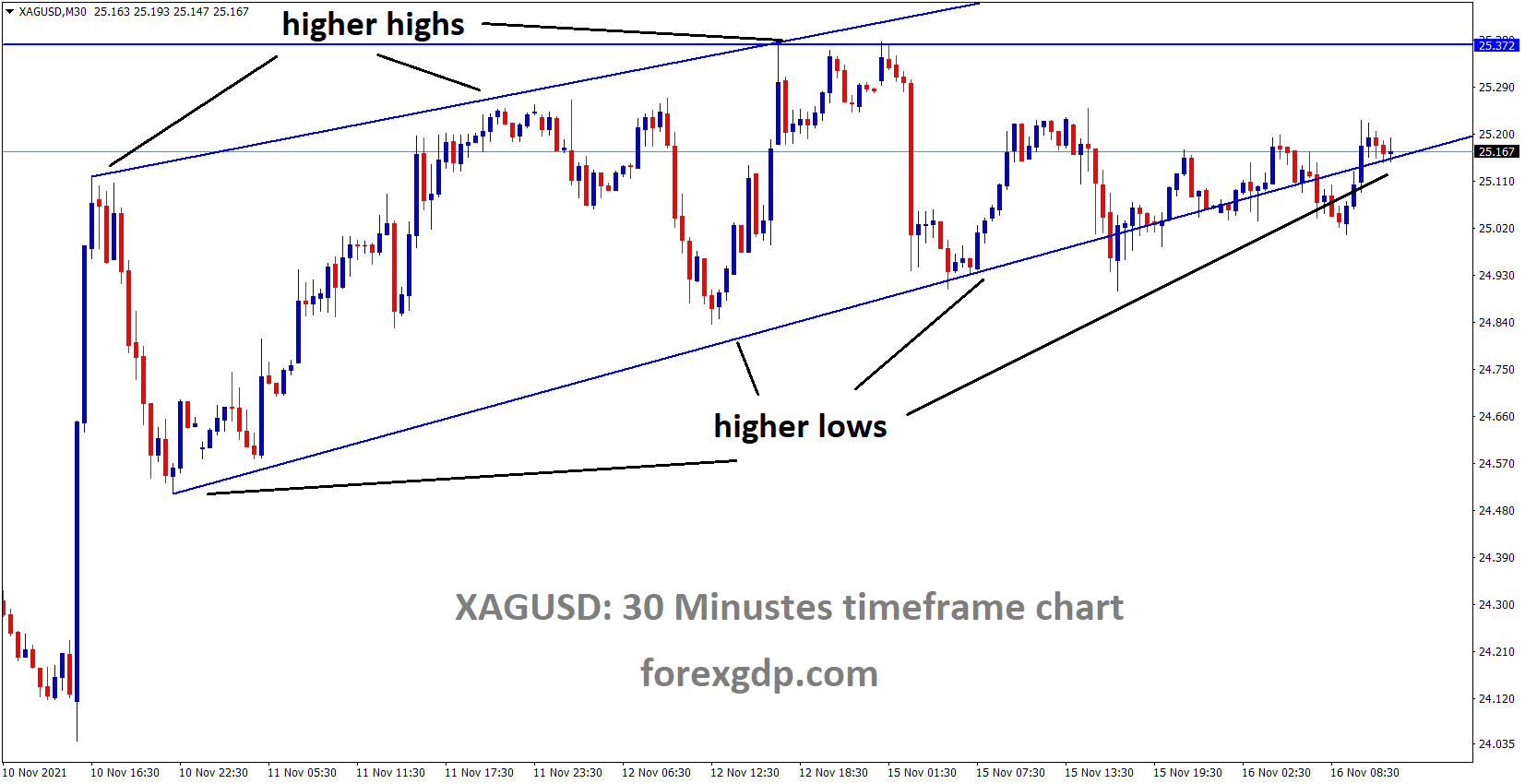 Gold prices show consolidation mode in recent days and waiting for a correction in the market, or makes Bullish trend continuation this month.
And US Retail Sales for October month forecasted for 1.5% from 0.60% which printed on September month, and which is pretty higher than expected, if came higher then it will be considered by FED for doing rate hikes in 2022.
Now 50% Chance of support for rate hikes will be possible in June 2022 from a 45.5% poll.
As Non-Yield bearing asset Gold, performing well by Rising Treasury yields and Strong inflation numbers.
If FED Did not take action against Inflation control, Gold would see new highs in the coming months.
US Dollar: NY Empire state index printed higher numbers
USDJPY has broken the Descending channel and market consolidated at the top of the channel.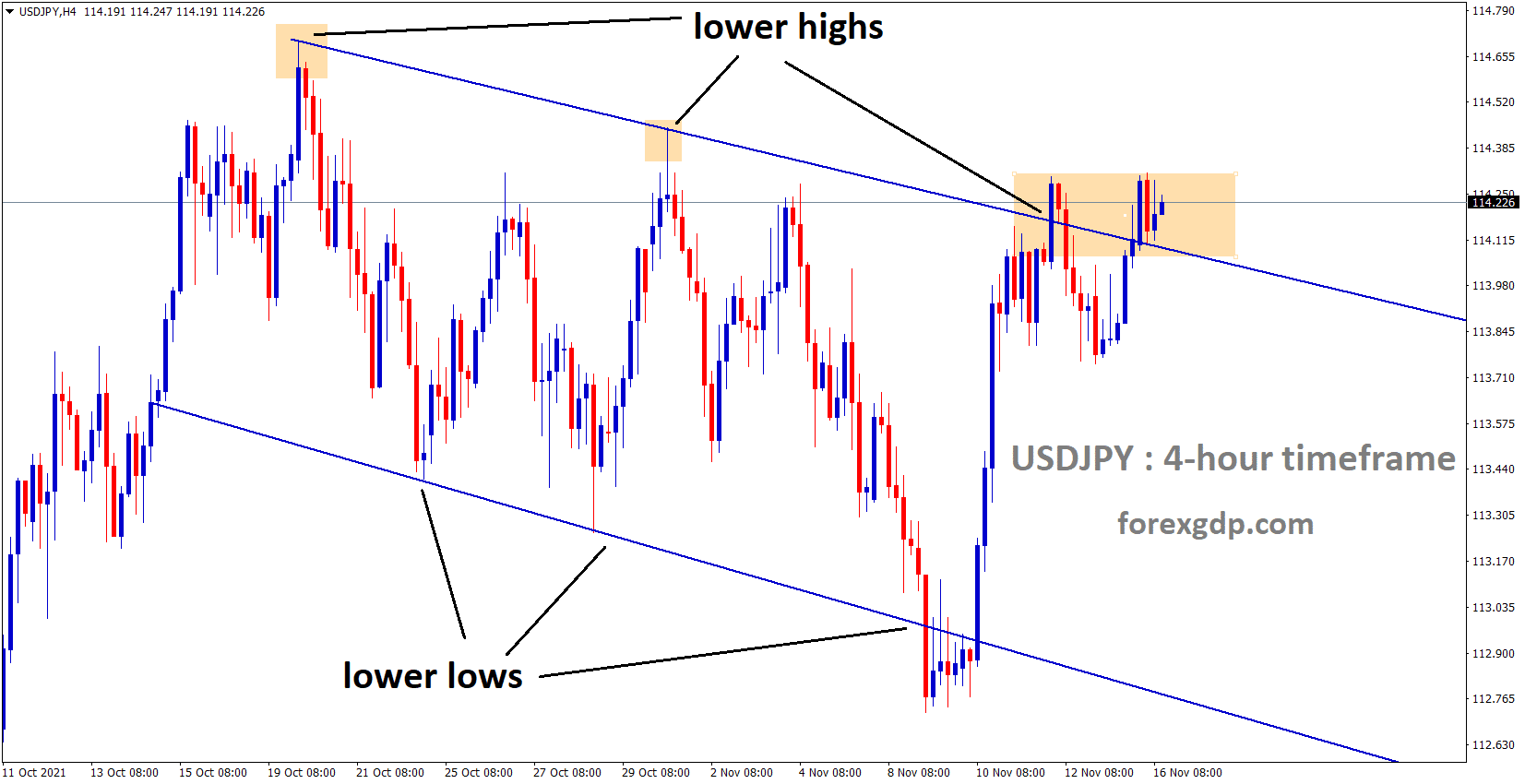 US Dollar index keeps higher after New York empire state index numbers came higher than expected.
The US and China Virtual meetings are in progress, and no results are not cheered for investors till now.
This week US Retail sales data and US Initial Jobless claims data are scheduled; higher numbers will appreciate US Dollars and reverse if lower numbers are printed.
US and China meeting outcome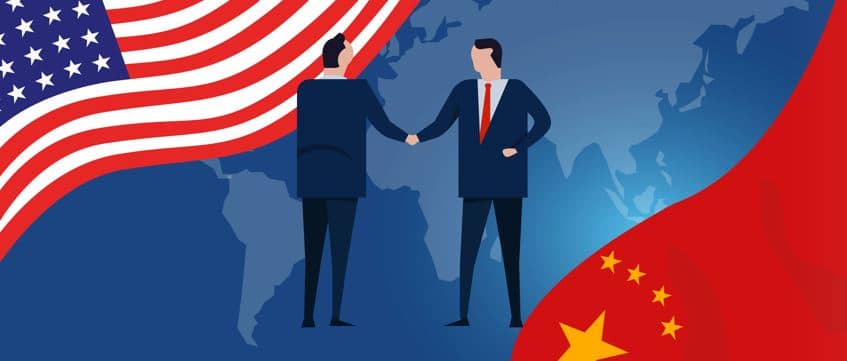 The US and China President meeting outcome indicatest that US will stand with allies for interest and Values.
And the US opposes China's rules' behaviours in Xinjiang and Hongkong provinces and opposes unilateral efforts to change the Status quo on Taiwan.
And the US will stay committed to the One China policy.
Biden and Xi have discussed Global energy supplies measures.
EURO: ECB speech shows Dullness on Hawkish tone of Investors mind
EURCAD has broken the Box pattern and major horizontal support area after a long time consolidation.
Eurozone Q3 GDP data forecasted to be 2.2% QoQ and EURUSD dipped more to 1.13500 area after 1% Dropped from highs.
And ECB President Christine Lagarde yesterday Speech happened, no tightening measures should be taken in hands until year-end, and more easing of policy will continue.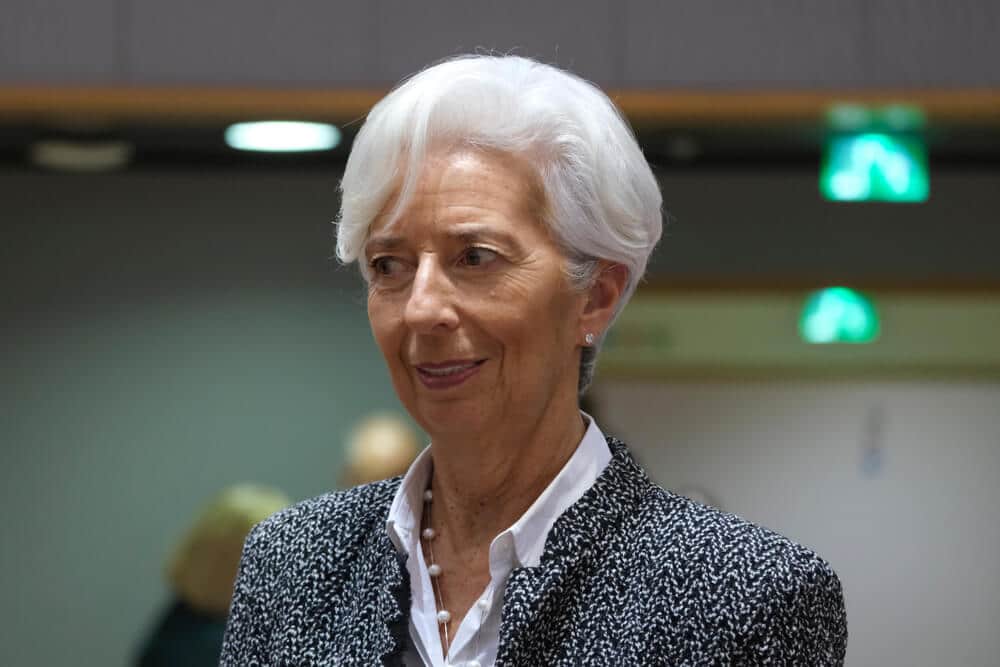 After the ECB Policy forecast, expectations of tapering are Dull on investors' minds, due to this selling pressure keeps EURO moving downwards continuously.
And US 10-year Treasury yields keep lower two basis points to 1.60% after higher top on Monday.
US Dollar performing well in the market, and counterparties kept lower in the market.
UK POUND: UK Unemployment rate fell to Good numbers
GBPUSD is moving in the Descending channel and the market fell from the lower high area.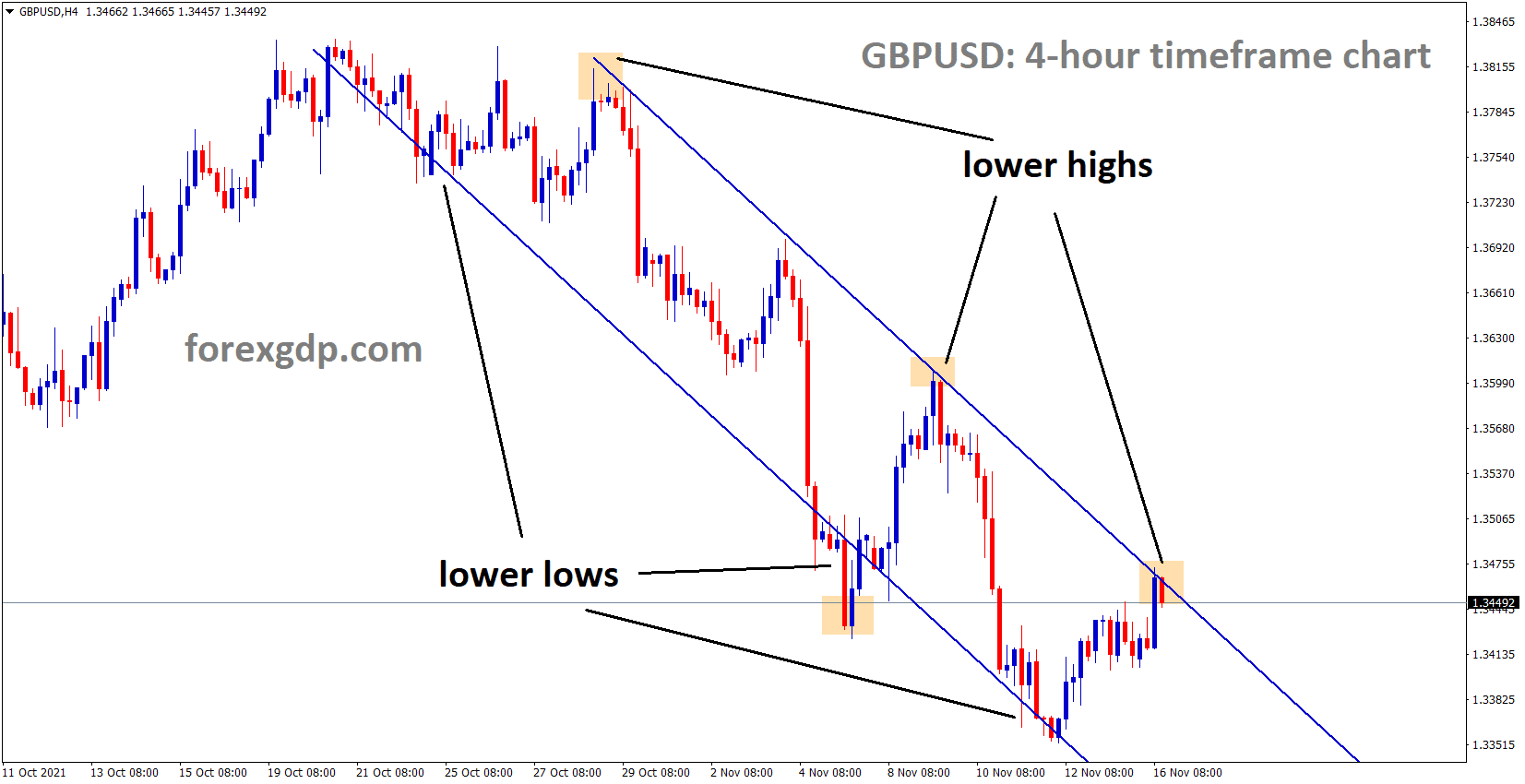 UK ILO Unemployment rate came at 4.3% in September from 4.5% in August, showing better Job growth from August to September.
And Average earnings bonus increased to 5.8% in September from 5.6% expected, Claimant count fell to 14.9k in October.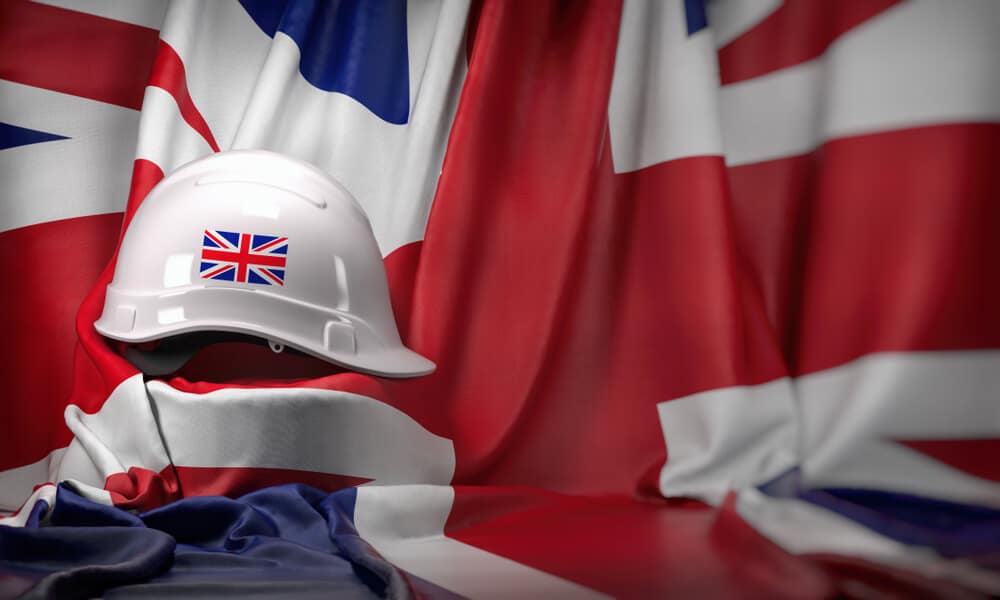 And UK Domestic data support, UK Pound to rise and Euro to fall yesterday.
ECB Lagarde dovish tone speech pull down the EURGBP by 0.20-0.30% last day.
UK and EU are making more negotiations on Northern Ireland protocol and will see good results between these two nations soon.
Canadian Dollar: US Oil prices support for CAD Dollar
CADCHF has broken the Descending channel and market going on higher high direction now within the Major Ascending channel.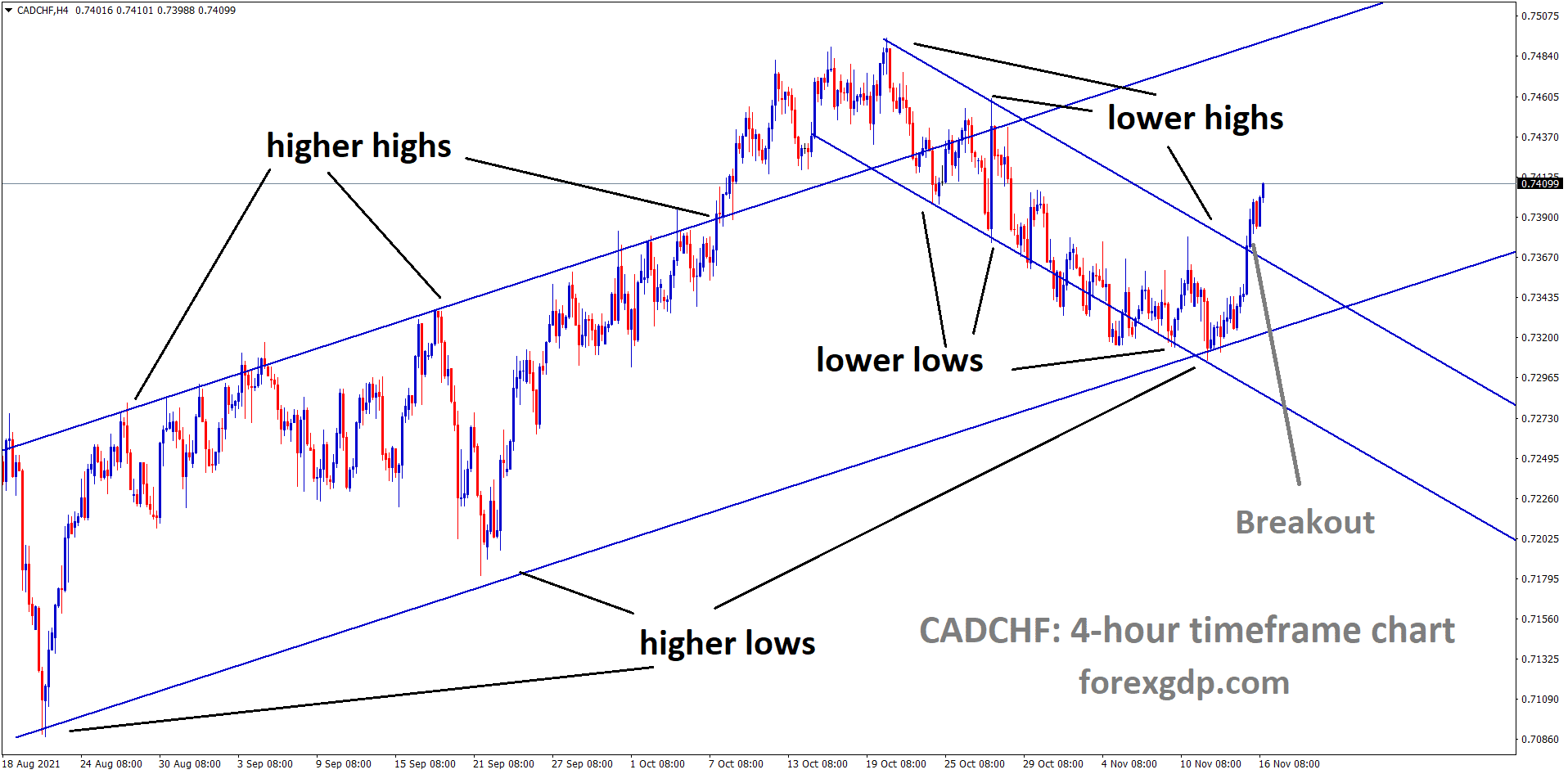 US Oil prices are rising more and Supportive for CAD prices to strengthen in recent days.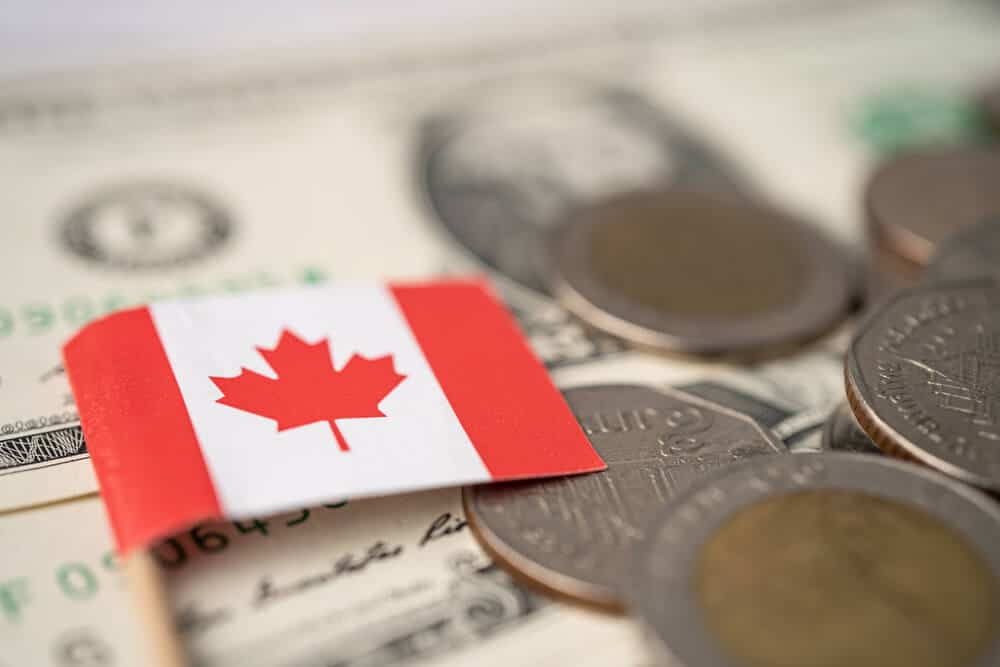 US and China made a Virtual meeting today after the Longtime scheduled.
US Democratic party plays more pressure on Strategic petroleum reserves to cap the higher gasoline prices
And Bank of Canada expected to lift rate hikes in the recent meeting is more expected.
So far, Canadian Employment data did well, and Revenues from Oil also did well in Canada.
Japanese Yen: Germany faced higher infection rates
GBPJPY is moving in an Ascending channel and market rebounding from the higher low area
Japanese Yen made weaker as Q3 GDP data printed at -0.80% versus -0.40% previous reading and -0.20% expected.
Eurozone shows weaker domestic data on industrial output in September month makes more disappointment for Investors.
Due to this scenario, EURJPY breaks the major support and directed downside to 128 level in the market.
US and China meeting happened today, and no positive comments from meetings.
Eurozone Q3 GDP data set to release and Belarus border crisis happened in Eurozone.
Germany faced more infections rate of Covid-19 made Euro to down more this week.
Australian Dollar: RBA meeting minutes
AUDUSD is moving in the Descending channel and the market fell from the Lower high area of the Channel
RBA meeting minutes happened this morning, and the outlook indicates that RBA won't change rate hikes according to house prices to control.
And it is not possible to change wage hikes and meagre chances to hike wage growth.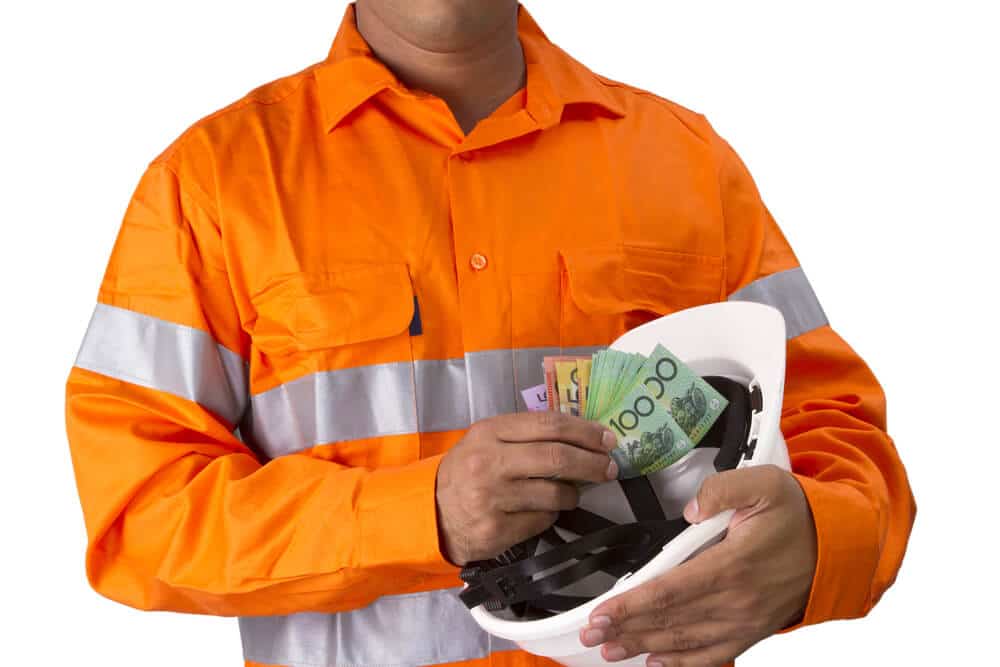 Wages picking have a very probability of doing rate hikes in interest rates.
We welcome inflation data this month, and we should accept higher interest rates this year.
Reviewing the policies to make changes in next year is possible.
New Zealand Dollar: Chinese Data impressed NZ Dollar
AUDNZD hits the lower high area of the descending channel. Wait for the breakout or reversal. How to confirm the breakout? check here.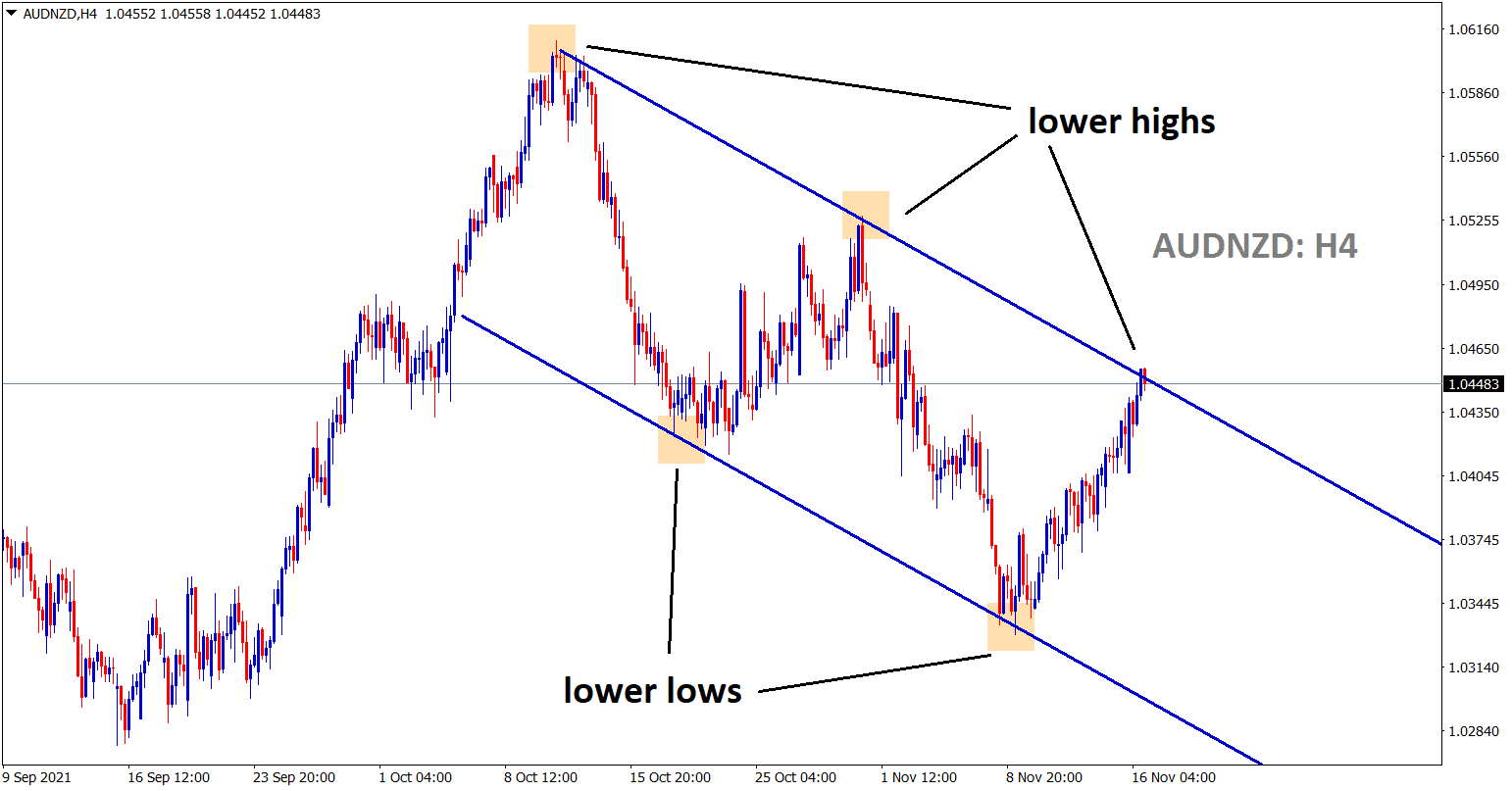 New Zealand Dollar gets stronger after Chinese retail sales and industrial output data came at 4.9% and 3.5% YoY in October.
And New Zealand Dollar mostly will be in a downfall due to the crisis in China and energy demand concerns.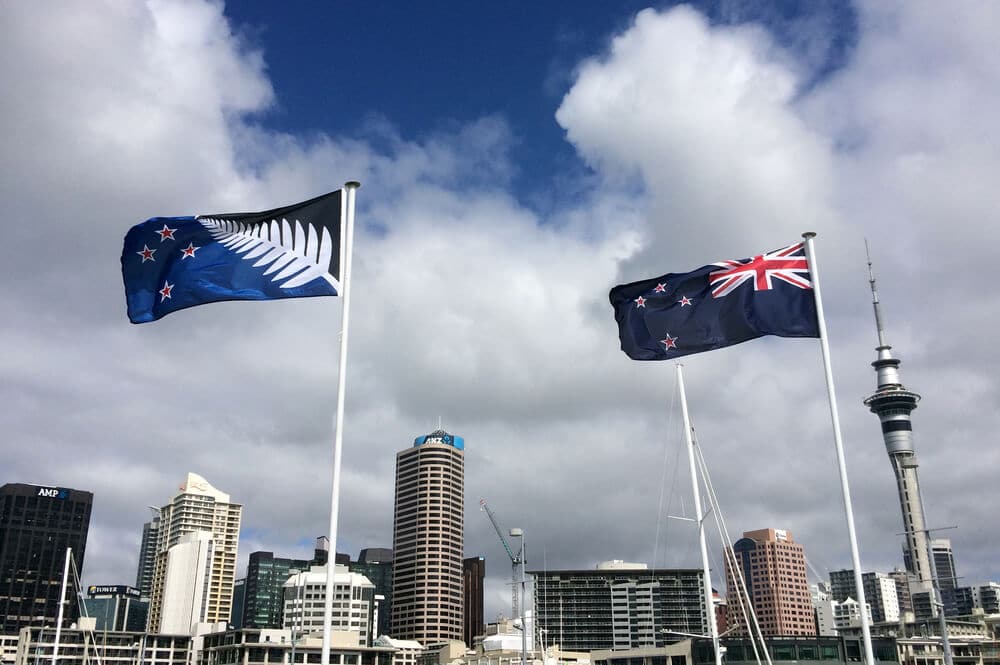 New Zealand PPI and US Retail sales data are set to release this week.
And Reserve Bank of New Zealand will do rate hikes by 0.25% in November month, which is widely expected and has already increased 0.25% to curb inflation rates in October.
Swiss Franc: SNB Member speech
CHFJPY has broken the Descending triangle pattern.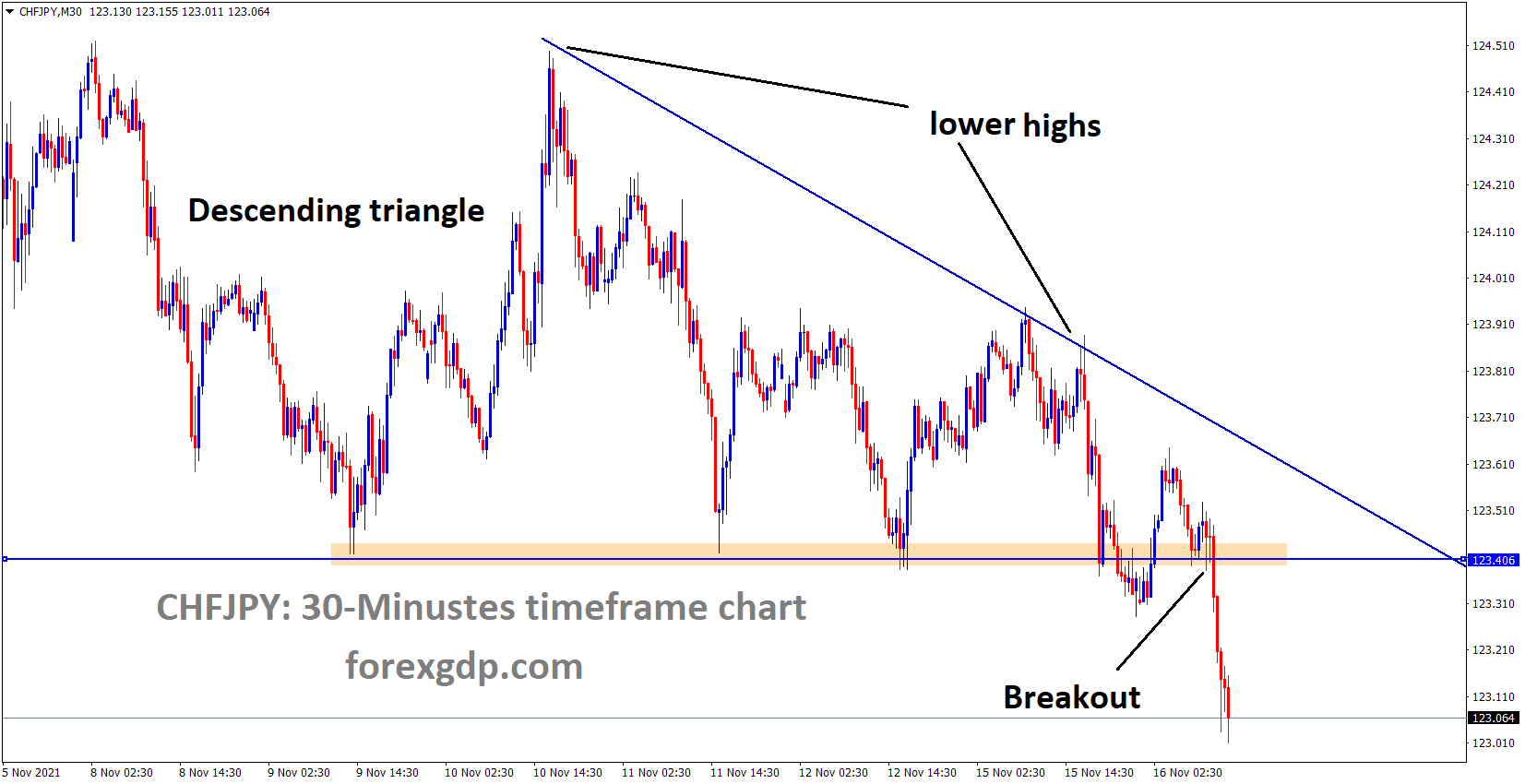 Swiss National bank Governing council member Andrea Machler said Swiss inflation is modest at 1.2%.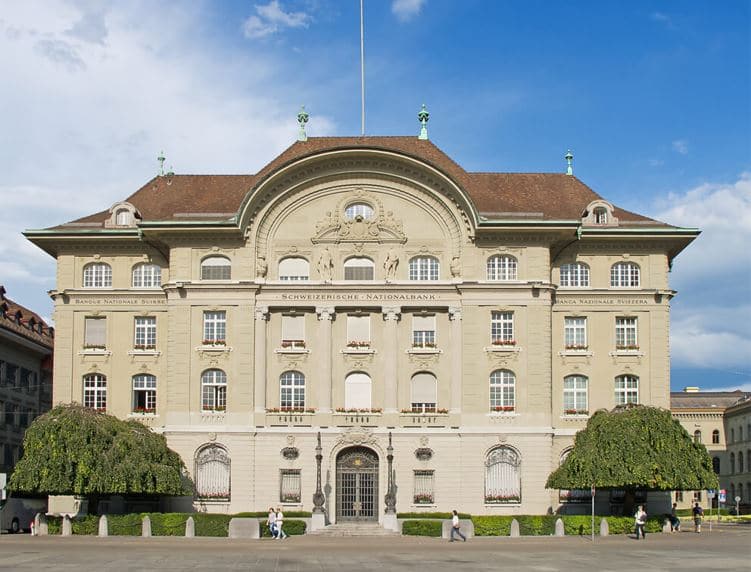 Swiss national bank designed to limit the FX interventions, and if needed, we do so.
And Swiss franc strengthens mainly based on Switzerland export-oriented economy.
Inflation rising made curbing the Swiss francs to lower more as hinted by SNB council member
---
Don't trade at your free time, instead trade the markets only when there are confirmed trade setups.

Get confirmed trade setups here: https://www.forexgdp.com/buy/