Gold
Gold is going to reach the top (lower high level) of the major downtrend line.
Gold prices moved higher after Friday US NFP data missed expectations of Investors view.
As NFP data came a 266k in April versus 976K rise expectations. The sharp drop in Labor supply remains a weakness for US Dollar.
And Joe Biden announcement of $2.3 trillion stimuli for infrastructure for building infrastructure will create millions of jobs in the US.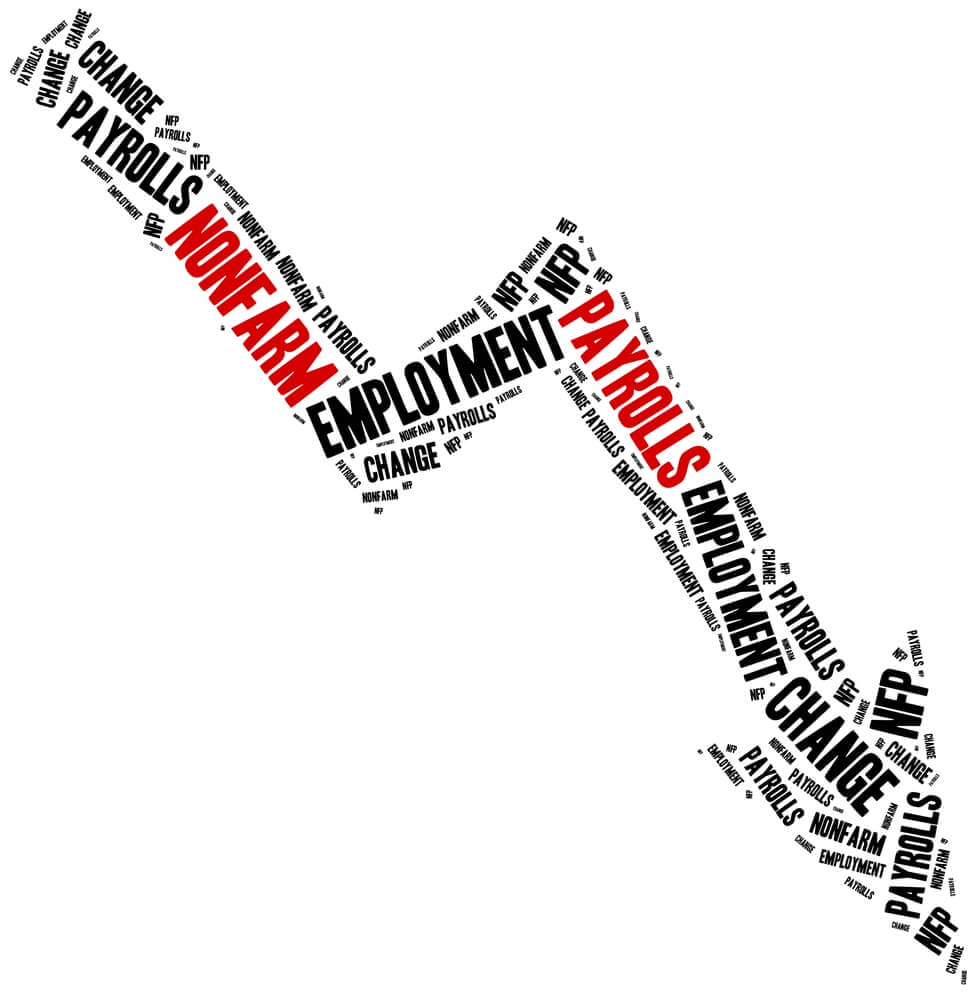 Gold outflow from SPDR Gold trust remains lower, and Buyer makes more demand for Gold as per Data showed.
Gold prices are denominated in US Dollar prices as Any fall in US Dollar will readily impact gold prices.
And US Dollar shows a decline as the country wakes up from pandemic and vaccinations and is in good progress.
USD
USDCHF has broken the low levels of the trend line and continues to fall to the next support levels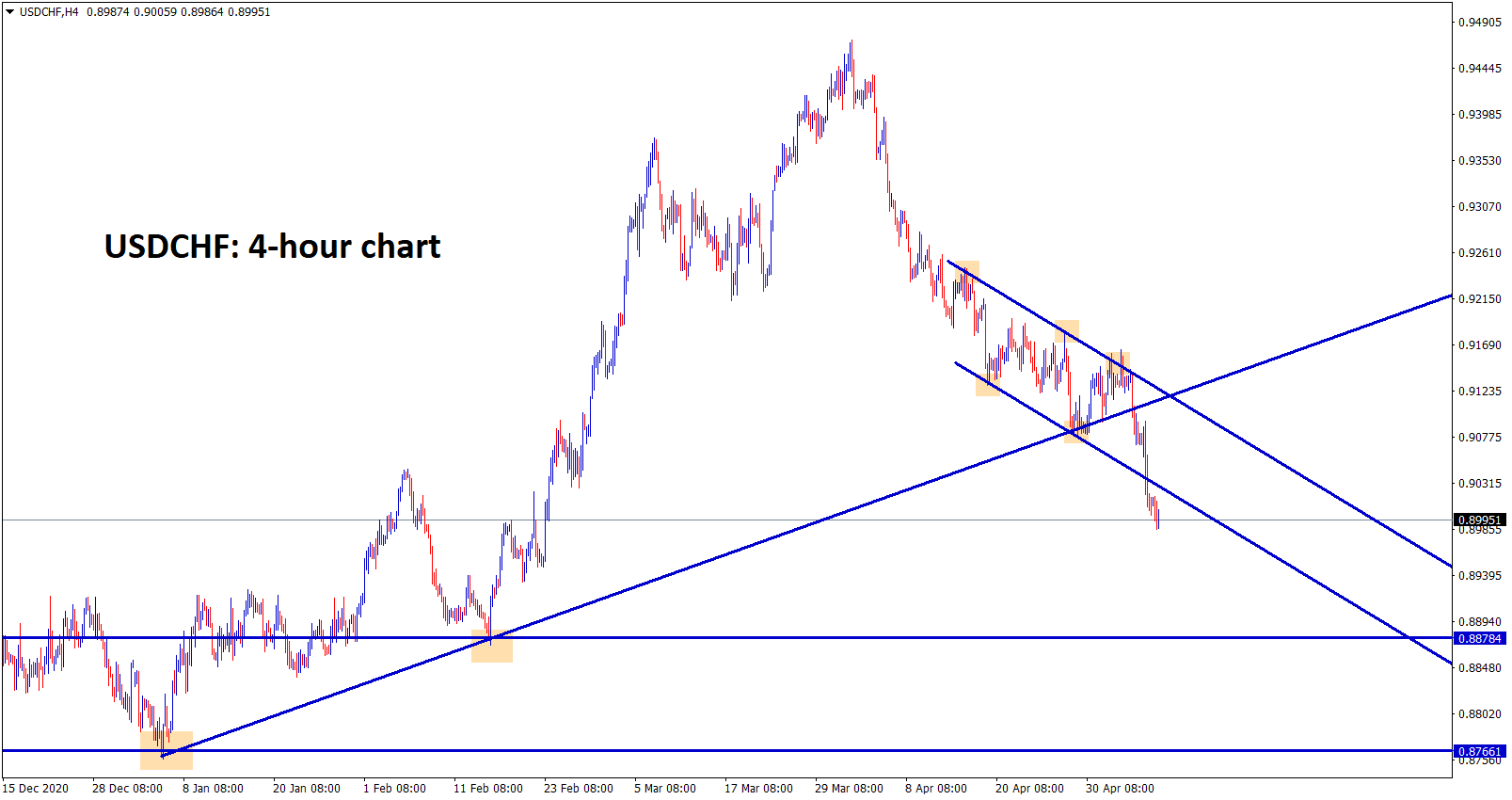 Three women leaders of Janet Yellen, marry Barra and Christine Lagarde doing a most performance on Finance and economics in Globally as seen on Women day achievements.
Janet Yellen, US Treasury secretary, serves as the first woman for US Treasury and doing well for the Unemployment rate to come down from 8% to 6% current stance of the US. Most Unemployed people served with the stimulus package and supported business to run and create employment for More individuals in her period.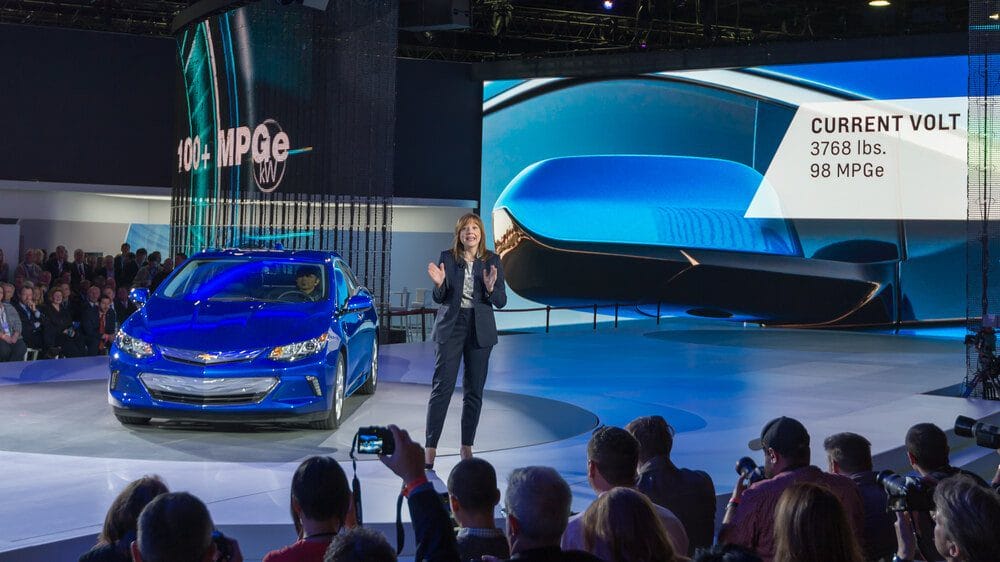 General motor and Co-Chair and CEO Mary Barra served as Best CEO in her company as removed Diesel, and Oil version of Car, Trucks and Vehicles could be stopped by 2035 and started Electric vehicles to manufacture. By this method, Carbon emission is stopped.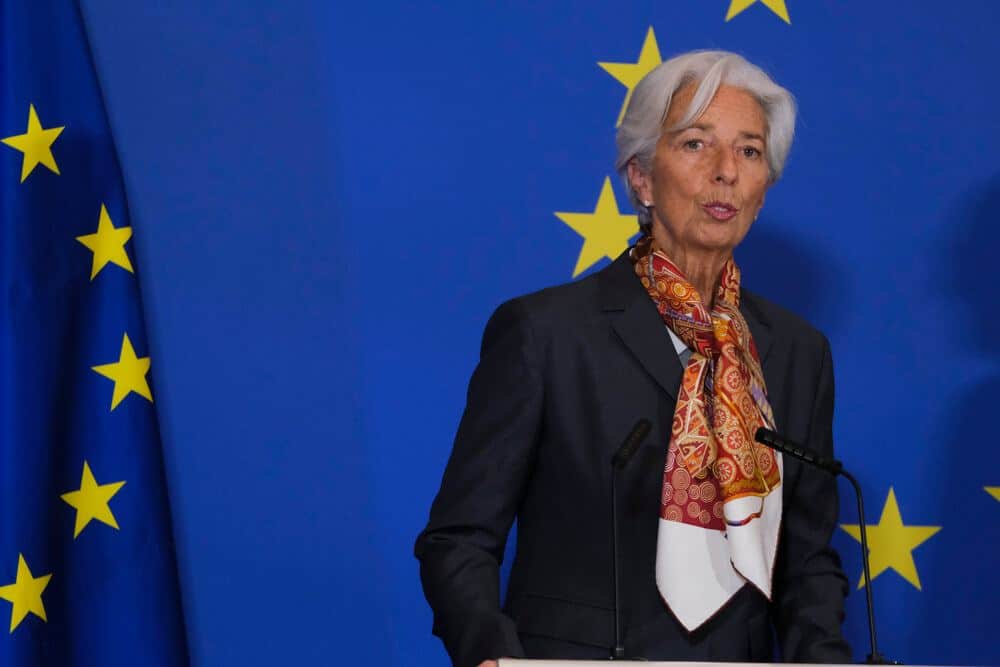 ECB President Christine Lagarde serves for Climate changes to control in Europe and serve to support the economy in a Greater way. Injecting more stimulus during the pandemic period helped more businesses run ineffective wat and Created more Jobs in Europe.
Unemployment rate rises
US Dollar dropped 1% after NFP data released on Friday with weak numbers.
The counterparties have gained a minimum of 0.50% after the release of non-farm payrolls data. Now expectations of FED tapering remain very Dovish after Jobless claims data shows in dimmed numbers.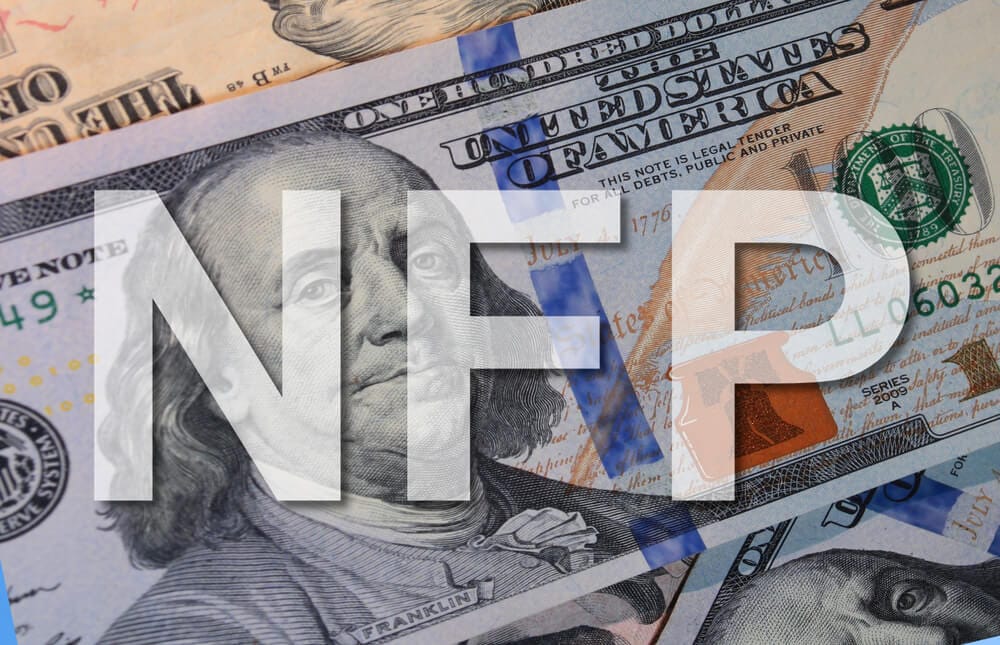 And the unemployment rate rose to 6.1% from 6.0% last month showed the US economy still fighting with a pandemic is seen.
And Vaccinations are well progressing and easing of restriction done in US and opening of more regions will result in good job numbers in upcoming quarters.
Due to this, the FED outlook was correct in the long term and not to hurry for hiking rates and ease monetary stimulus based on one-quarter results.
EUR
EURUSD is breaking the high of the symmetrical triangle pattern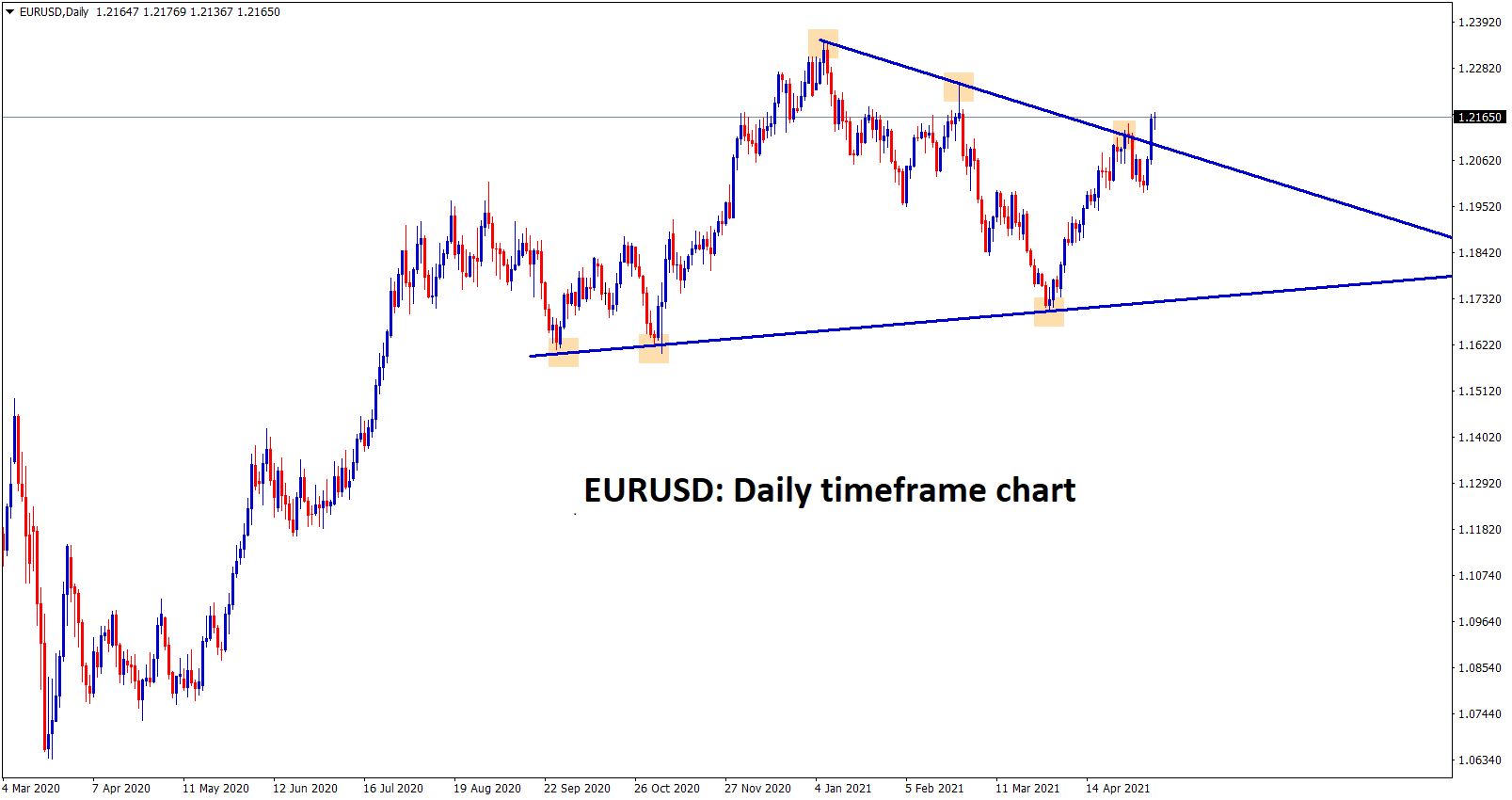 EURGBP reaches the support level in the 4-hour chart. wait for breakout or reversal.
EURUSD makes higher highs of 1.21500 as 0.50% up on Friday after NFP data of US Missed up expectations.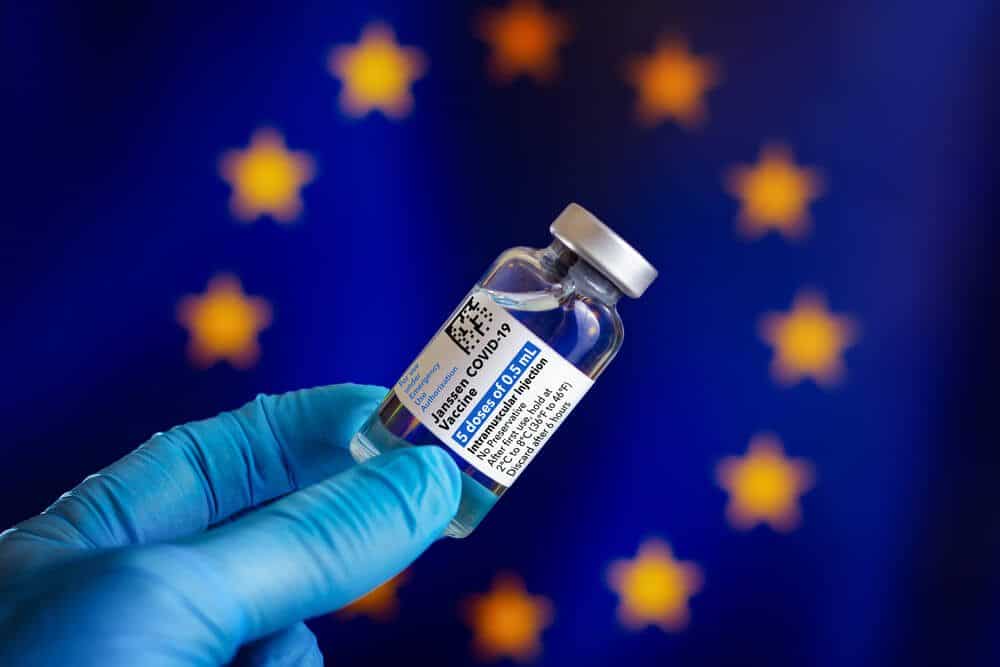 In the last one month, Eurozone Vaccinations are covered up 35% of populations as Vaccination changed from UK Vaccine to US Vaccine there is a lot of improvement in People vaccinations.
While using AstraZeneca Vaccine, many side effects felt by people, and Now the US Pfizer and Moderna vaccine give Smooth way without affecting personal health and side effects.
And also, German manufacturing data published robust growth in April month after easing restrictions on More regions in the Eurozone.
Vaccination is a major impact on driving the economy higher than slower mode; once All people get vaccinated, Covid-19 gets destroyed and will be returned to normal life.
US Stands first at 70% and the UK next to 67% and Europe in third at 35% in Vaccination's Progress.
GBP
GBPUSD broken the descending channel and reached the high of an uptrend line, GBP is moving in strong uptrend.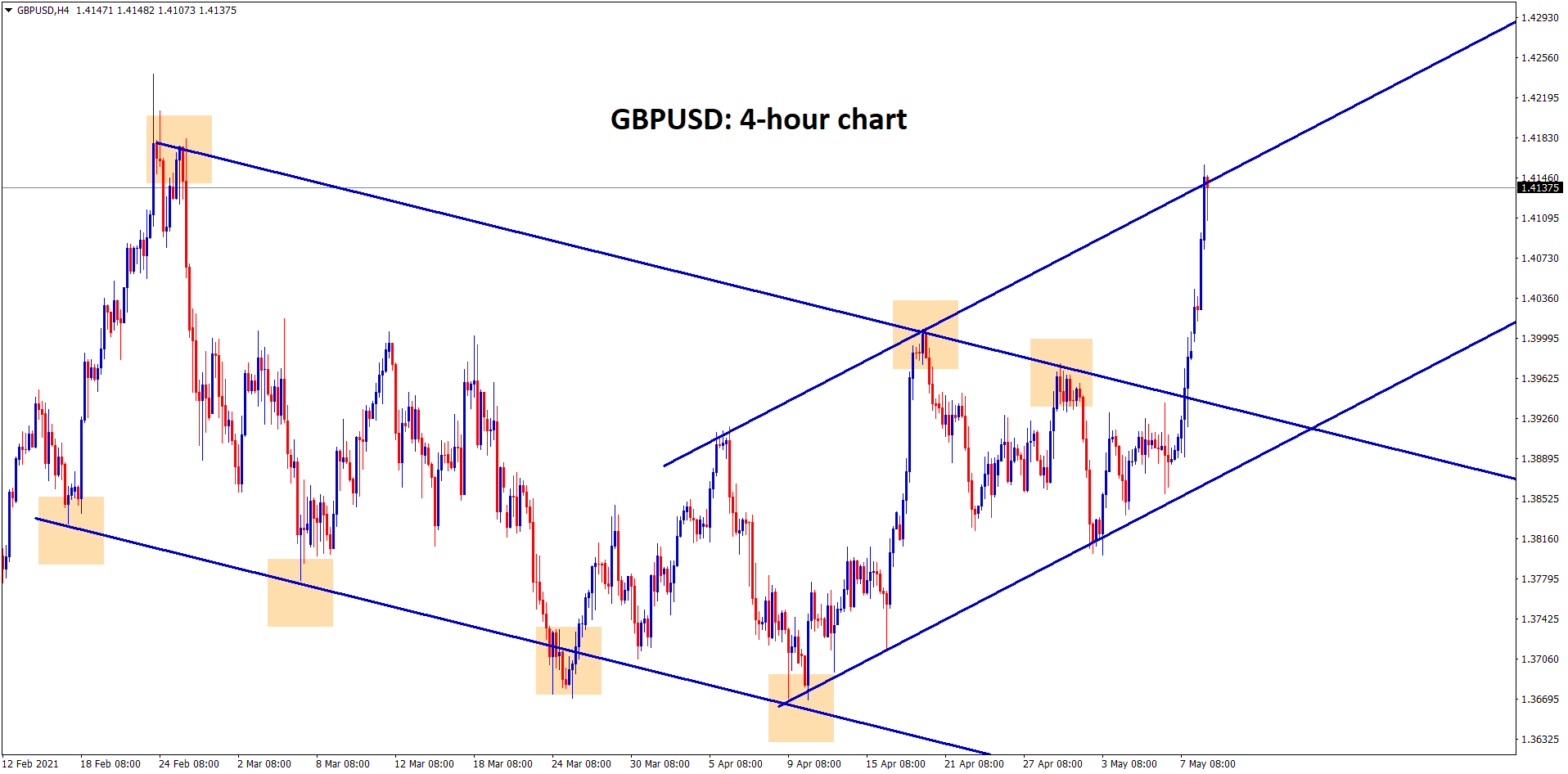 GBPUSD moves higher after UK PM Boris Johnson set for reopening economies and Scotland Elections as expected won by SNB without the majority of Votes.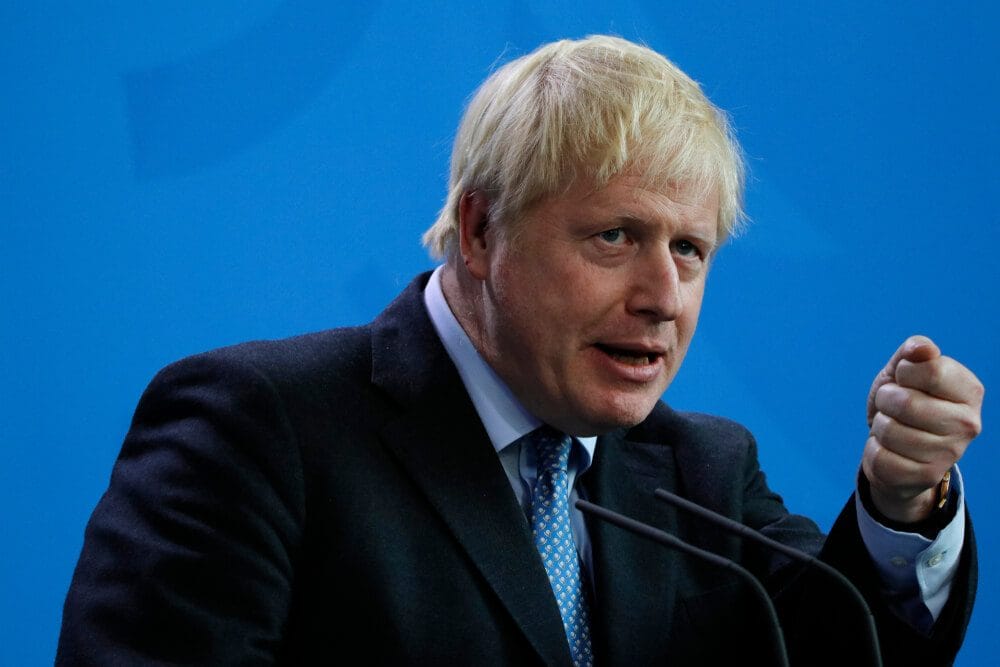 And also, 67% of people Vaccinated in the UK have, and the remaining 33% will be vaccinated soon by the end of the month.
GBPUSD broke out last 2 months ranging markets and makes higher highs now.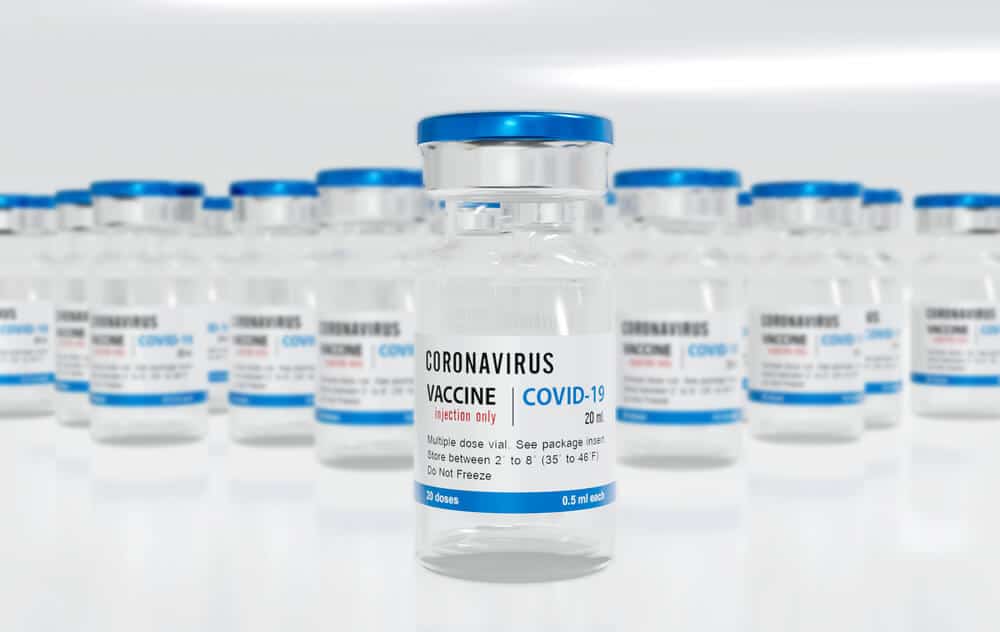 US Dollar makes lower after Non-Farm Payrolls reported lower numbers last Friday.
Due to this, US Dollar weakness makes stronger UK Pound and economic data of the UK stronger after Vaccination well in Progress.
CAD
USDCAD Double Top Analysis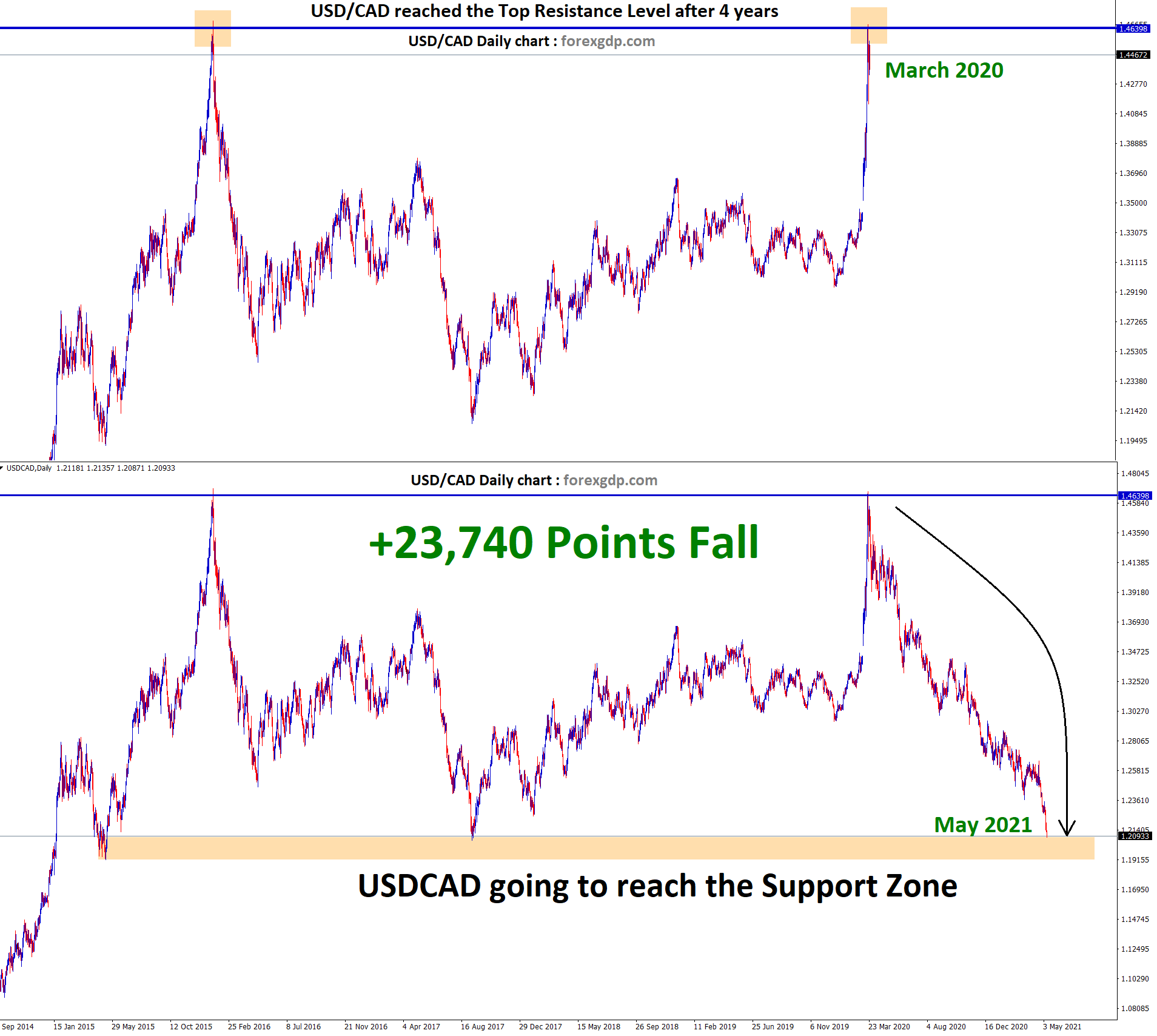 USDCAD has formed a double top pattern in March 2020.
Crude Oil crash made the USDCAD to reach the resistance 1.46, Click here to check our March 2020 Long term Analysis.
Now, Crude oil price has recovered well, So USDCAD fall down and now it's going to reach the support zone.
Canadian Economy mostly depends on Crude oil, If the crude oil price falls, the Canadian Dollar becomes weak. if crude oil price rise, the Canadian economy becomes strong.
Crude Oil up = CAD strong = USDCAD down
Crude oil and USDCAD has an inverse correlation.
If you have any questions about the correlation analysis, please message us at [email protected]
Our technical team are here to help you learn the markets well in an effective way.
Canadian Dollar moved higher after the Bank of Canada taper its weekly asset purchases from C$4 billion to C$3 billion per week.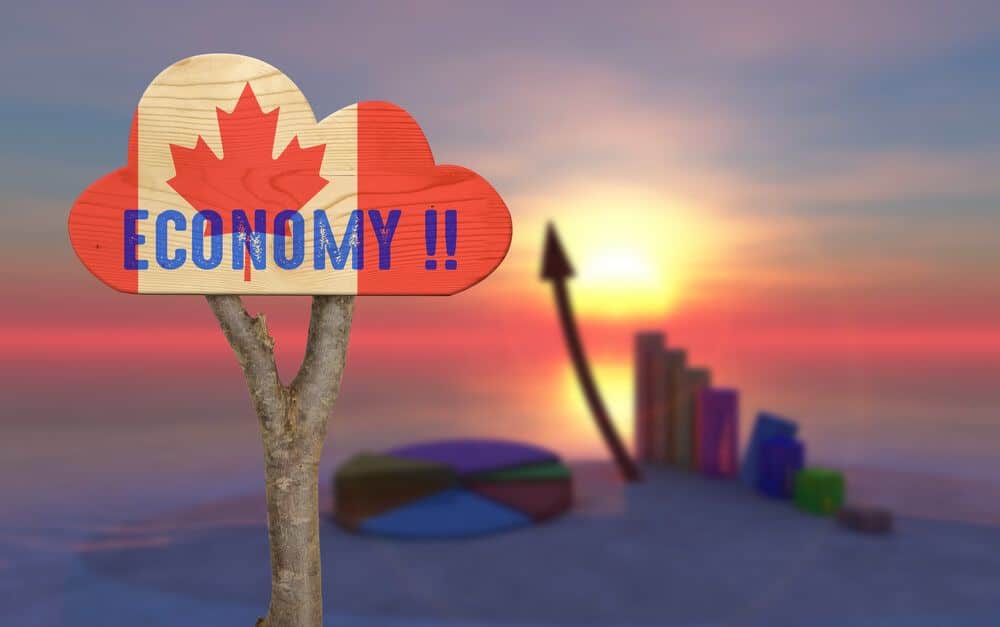 And Oil prices moved higher will support Canadian Dollar upside move and US Dollar performed strong declines after NFP data published lower numbers than expectations.
But Canadian Domestic data such as Unemployment rate and Jobless claims also increase when compared to previous quarters.
USDCAD slipped near to 1.21 mark from 1.26 mark in the previous month, just 5% dropped in last 1 month of the period if it breaks 1.21 then moves to 1.19 mark as a monthly strong support zone.
Canadian economy performed well and regained back to a stable level as domestic data proved.
JPY
USDJPY moving in an uptrend – both USD and JPY is weaker now.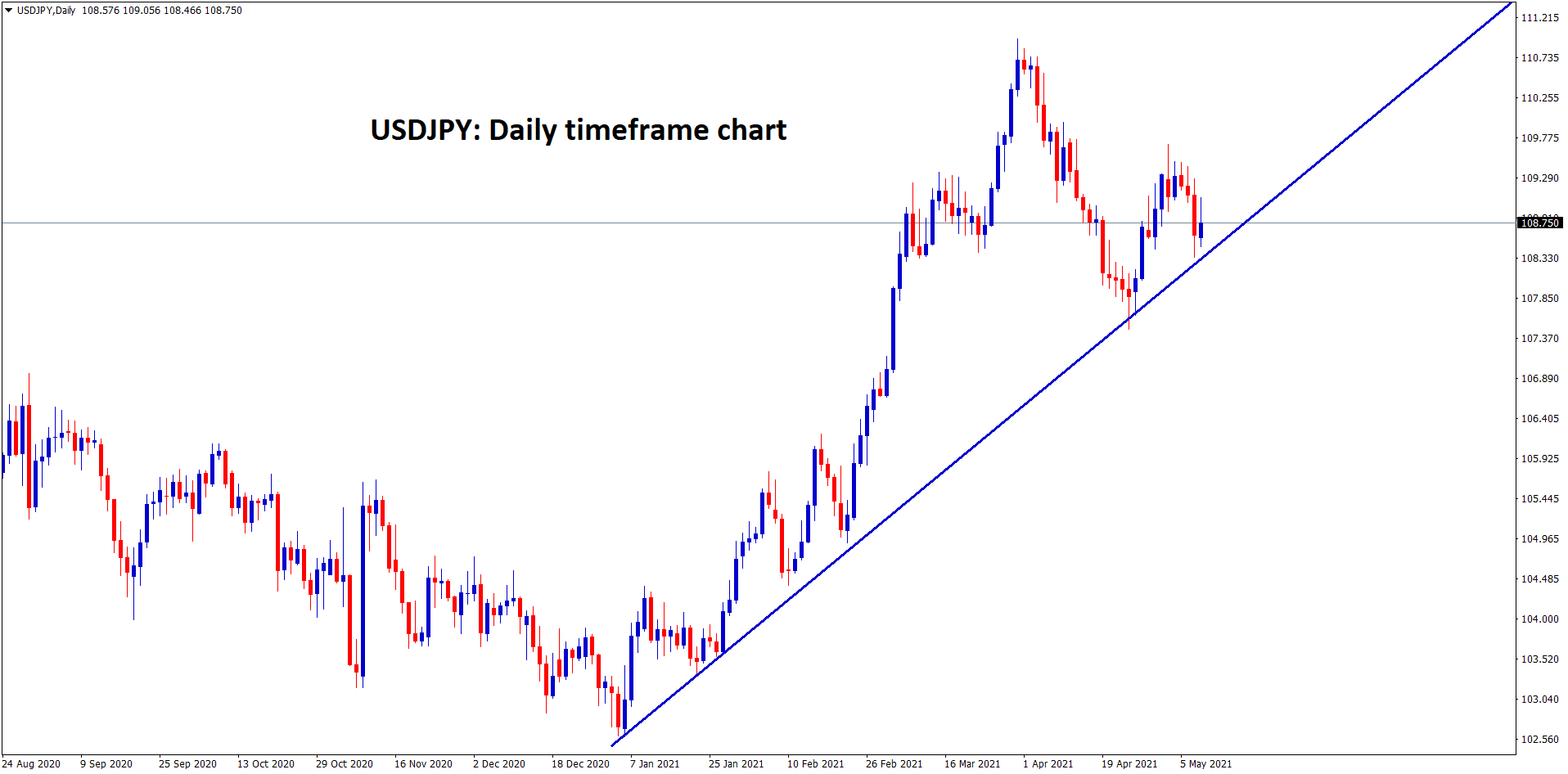 EURJPY is moving in an uptrend ascending channel, Recently price has retested the broken level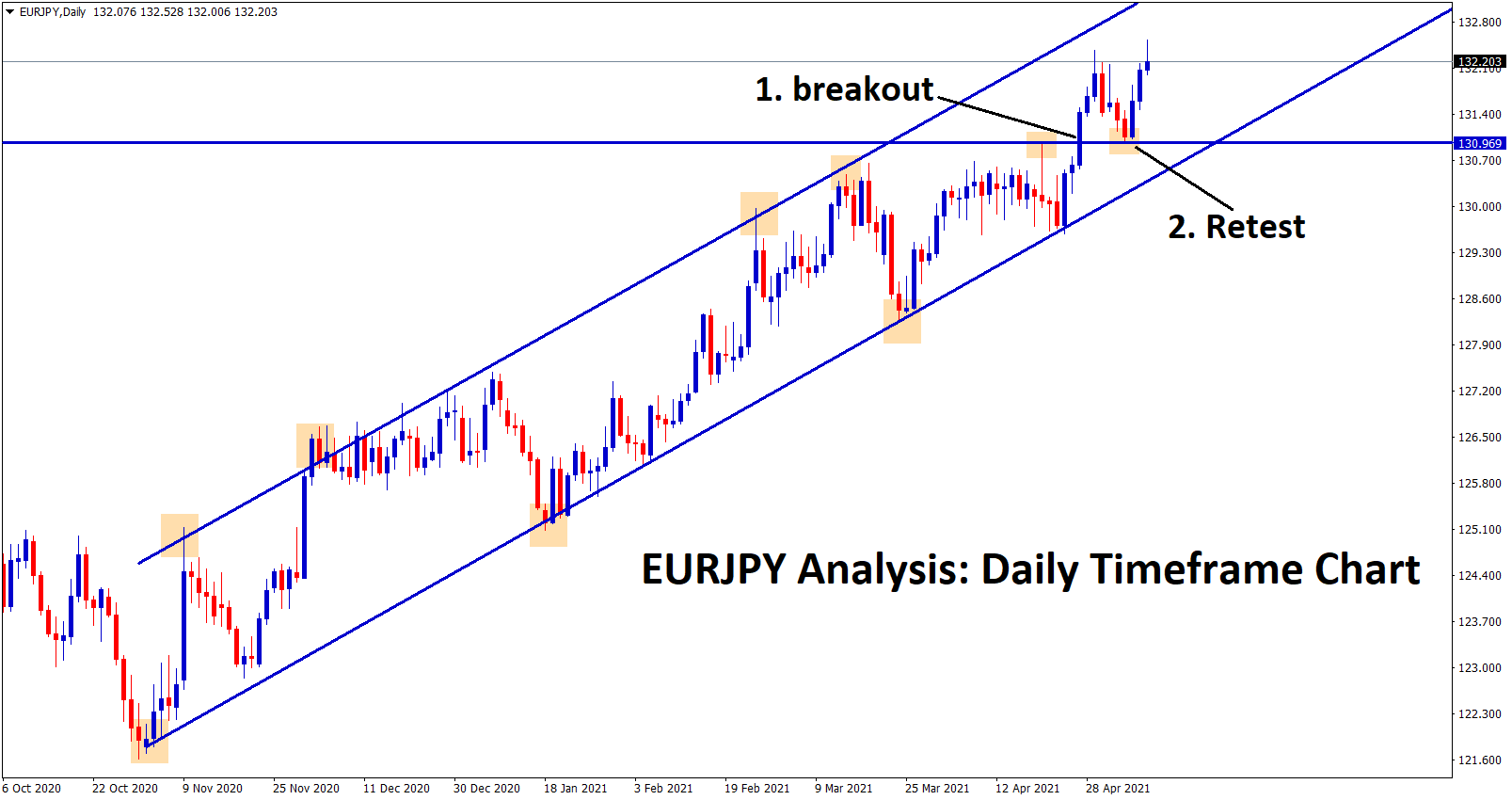 Japanese economy faced tough third wave Covid-19 cases in higher numbers, and the emergency stimulus of JPY500 billion is given to the economy.
The Tightening restrictions and lockdown imposed in many regions make the Worst situation going in Japan.
And Vaccination still progressing slow, only 3.5% gets doses and ordering more doses from the US, the UK will make a good result in nation recovery.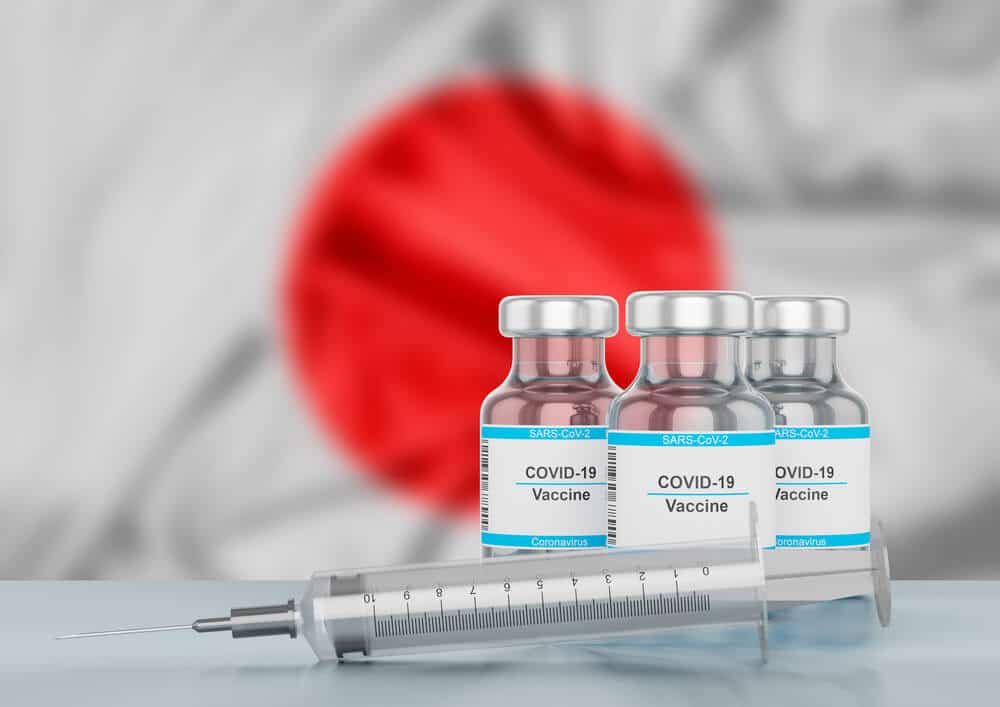 USDJPY Dropped 1% on Friday after NFP Data missed expectations.
AUD
AUDUSD has broken the strong resistance in the Fifth attempt in 4-hour timeframe chart.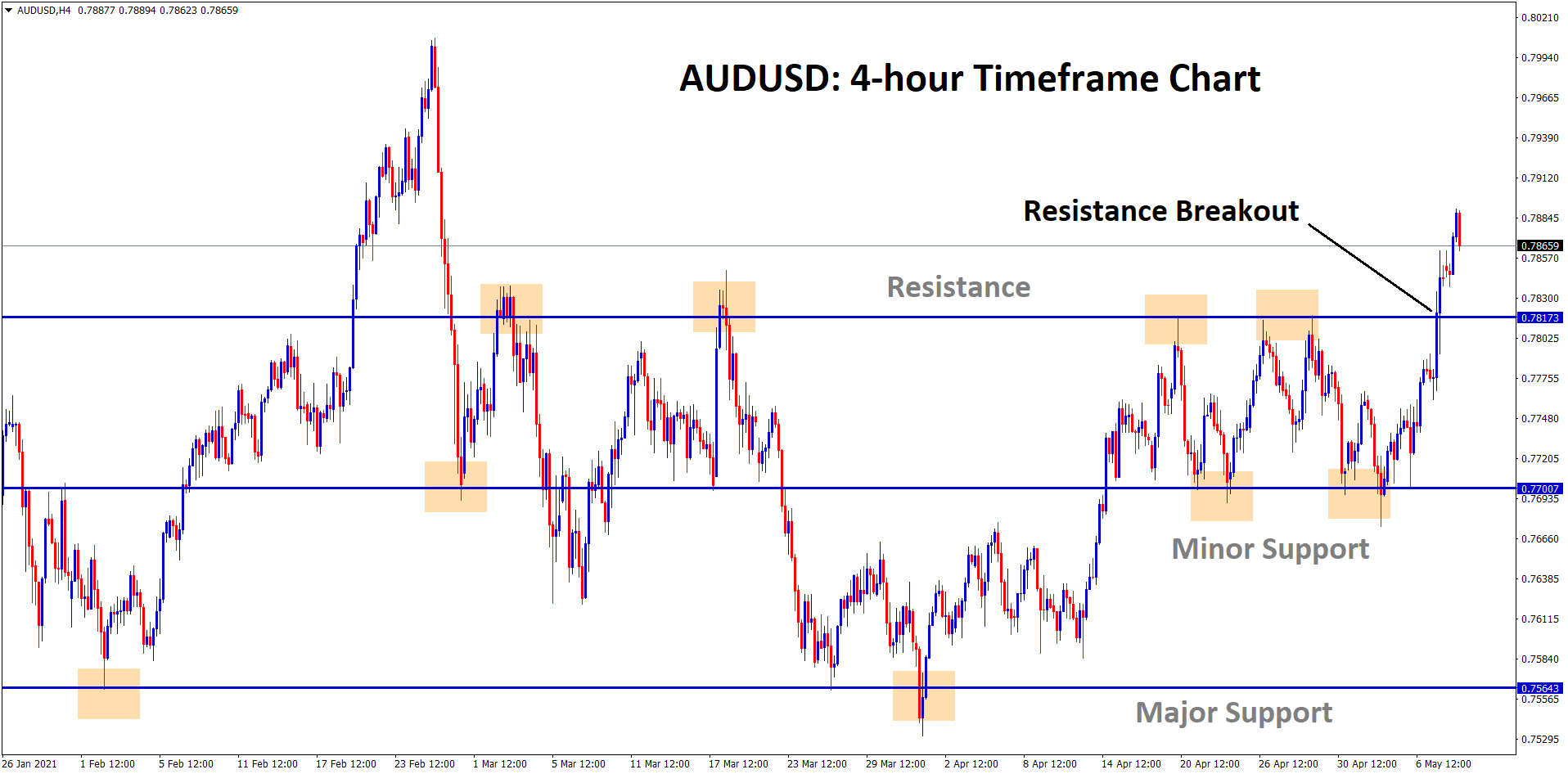 AUDUSD is moving in an uptrend after reaching the higher low zone in the daily timeframe chart.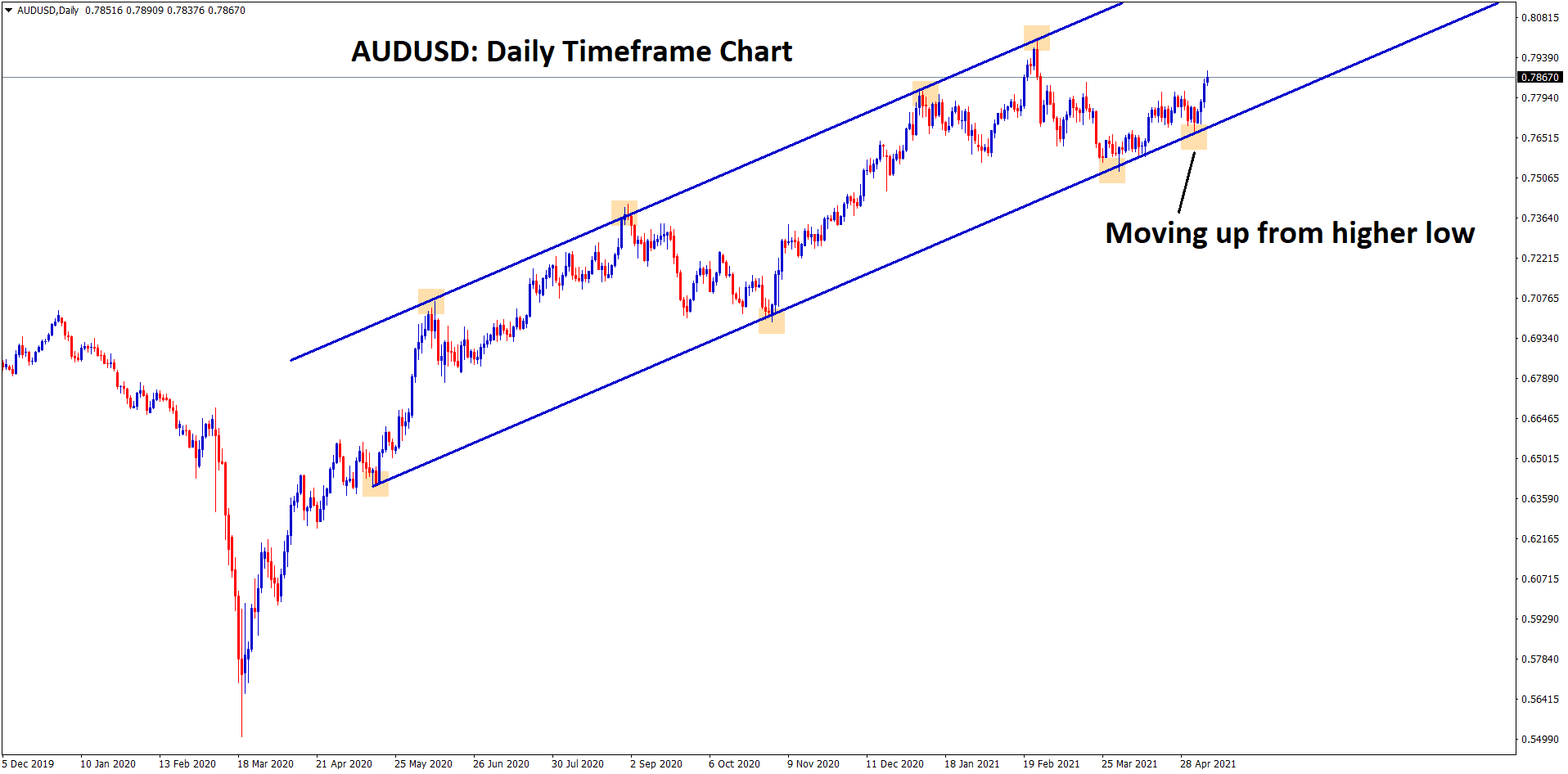 Australian Dollar moved higher by 0.50% on Friday after US NFP data published lower below the expectations.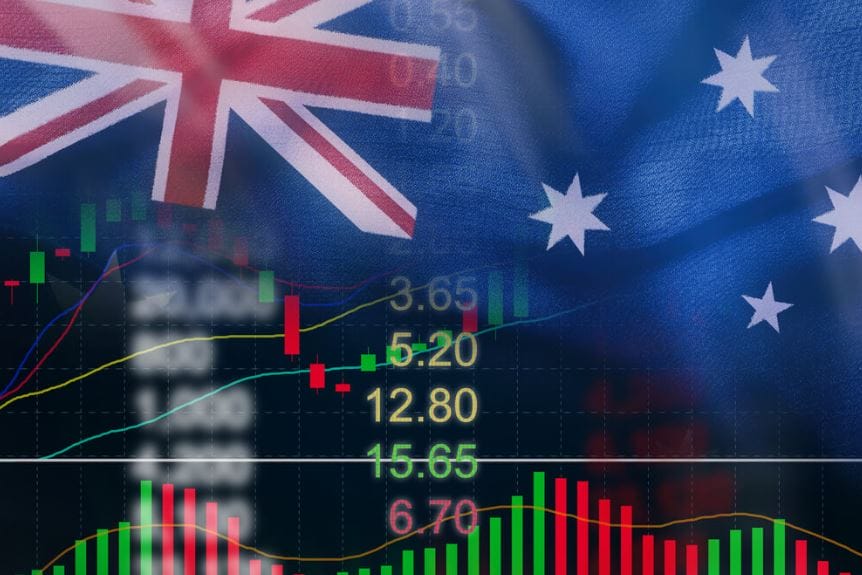 China rejected economic strategies last week, creating a risk for Australian exports and business relations with China.
And they are the largest trading partner with Australia; Australian PM Scott Morrison interfered in south China sea matters, which would hurt China's foreign relations with Australia.
Chinese officials said China have a good plan to deal with Australia and build a good relationship in the long term. Still, Australia will not follow the same with China, not to interfere in China internal matters.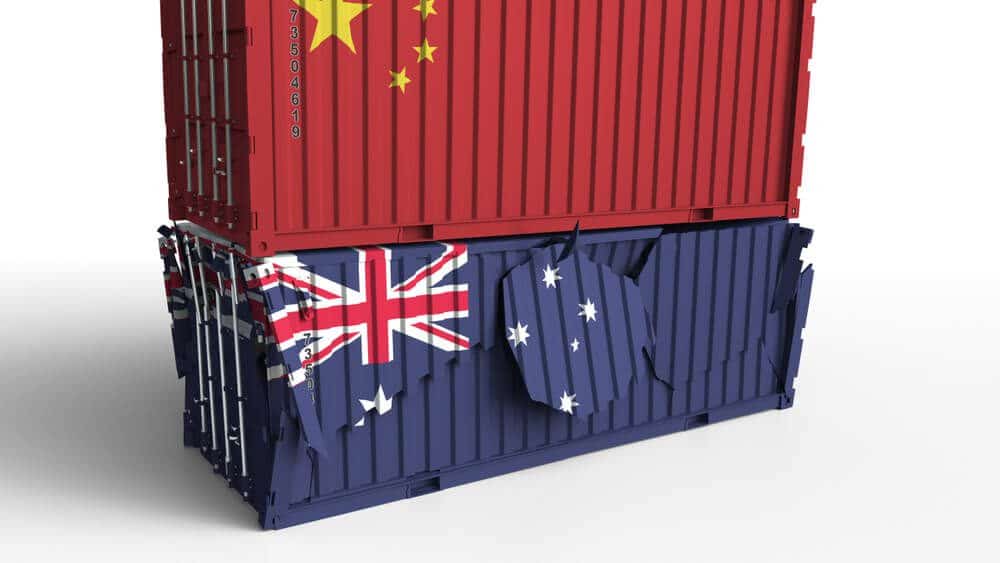 Due to this China- Australia trade deal in open talks and not in an ending manner and will flow through until Australia end up in interfered in South china sea matters.
The surge in Iron ore prices
Iron ore prices surge to $220 in Singapore and trade in futures at $226; this is because of China's higher Iron ore consumption for manufacturing steel.
The steel manufacturing base component was Iron ore.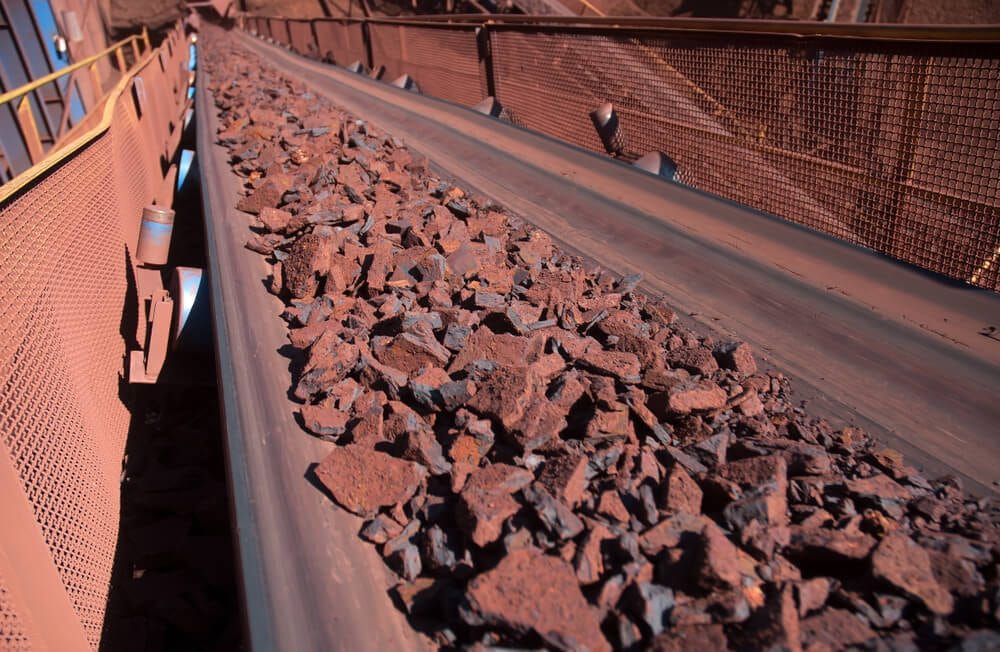 China dropped out of strategic economy speaks with Australia makes high demand creating with High-grade Australian Iron ore. Any time will cut supply from Australia if the Chinese put on additional tariffs on Iron ore imports from Australia.
Surging in Iron ore prices created demand in the Australian Dollar, and exports have heavily surged in the Iron ore sector.
NZD
AUDNZD is moving between the channel ranges in the daily chart.
Q1 jobs report of New Zealand economy showed good numbers, and the domestic data of all numbers now reached pre-crisis levels.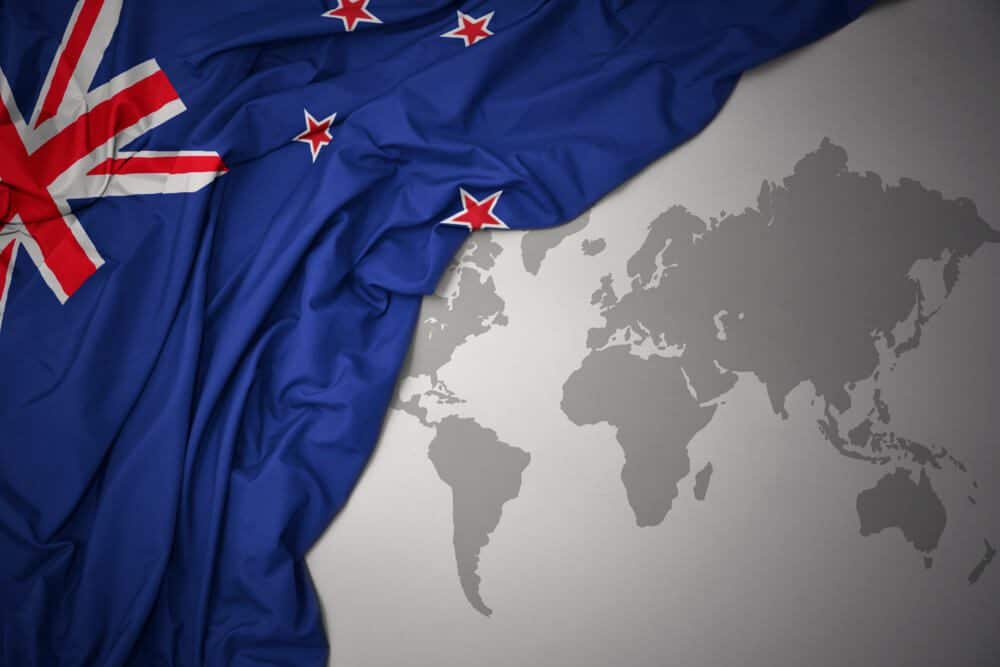 And Reserve bank of New Zealand Expected to lower assets purchases and Hike rates once Domestic data got picked up.
And Housing markets also remain under control after the Capital gain tax proposed for the 5-year term will present Buyer to control Consuming homes in New Zealand.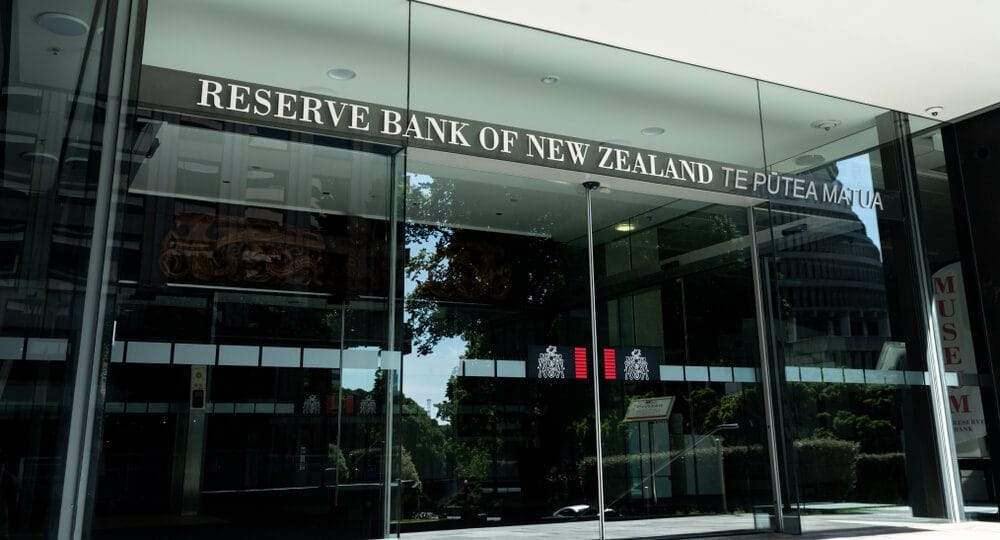 US data of NFP posted weaker numbers on Friday and boosted New Zealand Dollar to a higher pace from lows.